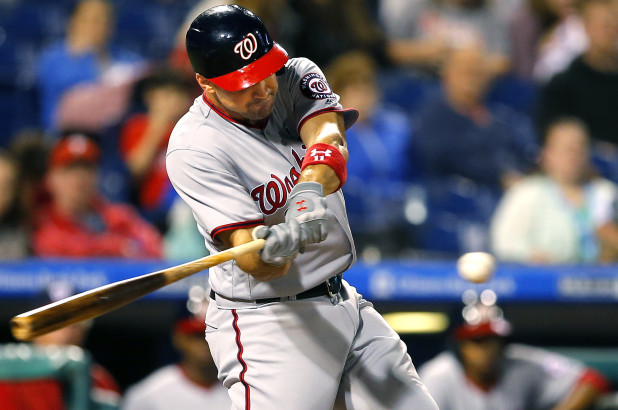 Written by Brian Murphy
27 March 2018
Brad Boxberger named Diamondbacks' closer
Fantasy take: That's a poke in the eye to a lot of Archie Bradley enthusiasts. It looks like the man with the lush beard will remain, at least for now, in his 2017 role as a multi-inning reliever. He still has value as he should deliver low ERA and WHIP numbers, but Boxberger probably needs to be added in all formats. He has closing experience, but he hasn't done much of note since his 2015 breakout campaign when he notched 41 saves. That's because he just hasn't been healthy for much of the past two seasons, but struck out a lot of batters while keeping his walks in check over 29 innings with the Rays in 2017. If he can come close to those numbers (3.38 ERA, 1.16 WHIP, 12.3 K/9 rate) and stay healthy, Boxberger could be a huge bargain by season's end. If I had to guess, however, I'd say that Bradley will get some save opportunities as well this year. Boxberger's leash should be fairly short -- Yoshihisa Hirano is also an option in the ninth -- but he's the man now, dog.
Yankees 1B Greg Bird out 6-8 weeks after foot surgery
Fantasy Take: Ah, dangit. One of my favorite players to draft this season has been let down by his body again. The culprit this time is, per ESPN's Buster Olney, a "coin-sized calcium deposit" on his right ankle, which was removed via surgery Tuesday. Bird missed more than 100 games last season due to problems with that same ankle, and he sat out all of the 2016 campaign after undergoing shoulder surgery. Now we probably won't see him until at least late May. You should still draft him -- Bird could still pop 25 HRs in 110 or so games -- but a sizeable discount is necessary. I was in a 5x5, head-to-head 12-teamer last night where Bird went in the 19th round. That's fine. That could prove to be a great pick come June.
The Yankees will trot out Neil Walker and Tyler Austin to fill the void at first base. Walker should get the first shot after posting an .801 OPS and 111 OPS+ last season. He will have 1B and 2B eligibility in Yahoo leagues, should be in the lineup versus right-handed pitchers and is worth a speculative add in deep formats. 
Nationals 1B Ryan Zimmerman ready to go?
Zimmerman, the No. 8 first baseman in CBS Sports leagues points leagues last season, has taken just two at-bats in spring training action this year because of ... reasons. No injury diagnosis has been given, and Zimmerman has seen some extended time in a few minor league games this month. Plus, maybe the Nationals feel that a player in his 14th year and with a long injury history just doesn't need many spring ABs. It's odd, but whatever the case, Zimmerman has insisted that he will be in the Nats' lineup come Thursday's season opener at Cincinnati.
I understand the trepidation that many fantasy owners have toward Zimmerman. Prior to 2017, he missed at least 45 games in each season from 2014-2016, and then he suddenly clobbered 36 home runs and put up a 135 OPS+ in 144 games last year. Does he go back to being a physically maligned player or is there another big season left in his bat? He will be around the middle of Washington's high-quality lineup and could end up being quite the value pick since he is going in Rounds 10-12 in fantasy drafts. He just needs to stay healthy. That's it, really. Unfortunately, because of all the time off Zimmerman has been given this month, it's fair to speculate whether that's already impossible.


You can follow, ask fantasy questions and yell at Brian on Twitter: @Spokes_Murphy
Never miss ASL's latest fantasy sports news. Send us an email at This email address is being protected from spambots. You need JavaScript enabled to view it. and list the sports you are interested in (NFL, NBA, MLB, NHL, EPL) to start receiving ASL's newsletter.