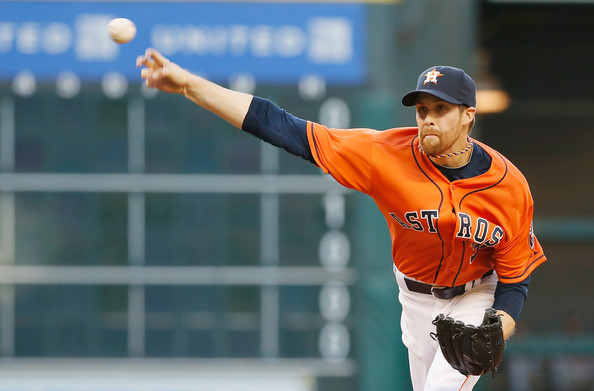 Written by Brian Murphy
20 July 2017
3. R.A. Dickey, SP, Atlanta Braves
You're excused if you haven't been paying attention to what Dickey has accomplished on the mound over the past month. First, he's been a generally awful starter for the past two seasons and his ERA rose to 5.35 after the Washington Nationals lit him up for eight earned runs on June 13. Dickey has allowed eight runs since. That's a span of 40 innings, and his WHIP during this period is an impressive 1.05. The knuckler has been dancing once again for the 42-year old. His next start will come Monday at Arizona. That looks daunting on paper, but Dickey delivered six innings of one-run ball against the D'Backs just last week.
2. Sean Doolittle, RP, Washington Nationals
A couple of bullpens were shaken up over the past week due to trades. One resides in our nation's capital, where Doolittle notched his first save with his new team Tuesday. Of course, because we're talking about the Nationals' bullpen, the save wasn't easy; the former Oakland Athletic gave up one run on a hit and a walk before recording the final out. Doolittle's other outing with the Nats was a clean frame with two strikeouts on July 14. Ryan Madson, who was packaged with Doolittle to Washington last week, has begun his Nationals career with three shutout innings, five Ks and just one baserunner allowed. Neither man has been explicitly tabbed as the closer, but given this recent development, the bearded lefty deserves priority ahead of Madson. Just be aware that the two could trade save opportunities for a while until one stumbles. Whoever ends up officially earning the gig could lock up many saves on the second-best team in the National League. 
Other closer candidates to consider: The Cardinals' Trevor Rosenthal; the Rangers' Alex Claudio or Keone Kela; the White Sox's Tyler Clippard or Anthony Swarzak; the Braves' Arodys Vizcaino.
1. Collin McHugh, SP, Houston Astros
McHugh will finally make his season debut Saturday in Baltimore after dealing with right arm and elbow troubles since February. He's been out of sight, out of mind for many fantasy owners, but don't overlook the fact that McHugh has compiled a 3.57 FIP and a better than 3:1 strikeout-to-walk ratio over 543 innings since the beginning of 2014. His first three starts will probably come against the Orioles, Tigers and Rays, respectively. Not only will he always be in sound position to earn a W thanks to the support of the game's highest-scoring offense, McHugh should be able to accumulate a significant amount of strikeouts versus those three opponents.
For more pitching assistance, go revisit my pickups column from last week. Also check out John Adams' hitters to add for this week.