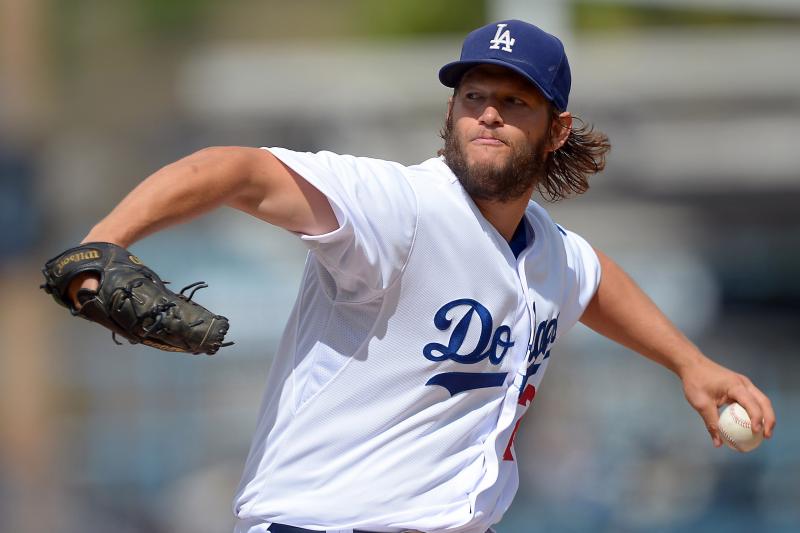 Written by Brian Murphy
17 February 2017
Clayton Kershaw, SP, Los Angeles Dodgers
Kershaw is far from overrated and I'm not expecting a down season from him by any stretch -- although his back injury last year was worrisome. His inclusion here is part of a larger theme of this article: prioritize value. Kershaw's injury-modified season hasn't impacted his 2017 draft stock as he will be a first-round pick in all leagues. Granted, when he was actually pitching last year, he was his usual amazing self, posting a 1.69 ERA and 172 strikeouts through 149 innings. But take a gander at how deep the talent pool is at starting pitcher. For example, here are just a few arms found outside of the top-20 starters in drafts: Gerrit Cole, Aaron Sanchez, Danny Duffy, Dallas Keuchel. This is nothing new; this impressive depth has been standard fare since about 2009 when pitching really started to dominate following the unofficial end of the Steroid Era. There will be plenty of good starters around after those first few rounds to construct a solid staff. Please use your early-round selections on hitters.
Kyle Hendricks, SP, Chicago Cubs
One pitcher inside that top 20 right now is Hendricks, who broke out in his age-26 season and finished third in the Cy Young voting in 2016. However, some measure of regression should be expected. We know Hendricks relies on ground balls and weak contact to get through innings and it worked like magic last year. But his 81.5 percent strand rate and .250 BABIP both ranked in the top five among qualified starters. Keeping those numbers there for 2017 seems highly unlikely, which means noticeably higher ERAs and WHIPs are in the offing. Plus, among the top-20 starters according to ADP data, only Masahiro Tanaka had a lower strikeout rate last season. Without that elite K percentage, Hendricks needs defense and luck to keep his numbers strong. The Cubs' defense shouldn't fall off, but it's hard to argue that Hendricks will remain as lucky. Paying a fifth-round price for that uncertainty is pretty risky. Instead of Hendricks, I'd rather take a chance on Carlos Martinez, Cole Hamels or any of the first three pitchers listed above.
Aroldis Chapman, RP, New York Yankees
Long before it was prudent to wait on starting pitchers, fantasy owners have known to wait, wait, wait on closers. That strategy still stands as proper. As tantalizing as the bevy of strikeouts, 40-plus saves and minuscule ERA and WHIP that Chapman and Kenley Jansen offer are, you will have to spend a fourth- or fifth-round pick in order to roster one of them. That's much too rich for my blood, chiefly because relievers who were either overlooked in drafts or scooped as a free agent commonly become commendable closers. That's what happened with the likes of Alex Colome, Andrew Miller, Seung Hwan Oh, A.J. Ramos and Edwin Diaz, to name a few, in 2016. And it will happen again this year. The key, as with starting pitching, is being smarter than your competition and identifying these undervalued players before they do. Rounds four and five are when you should start tackling your starting staff, not building a bullpen.