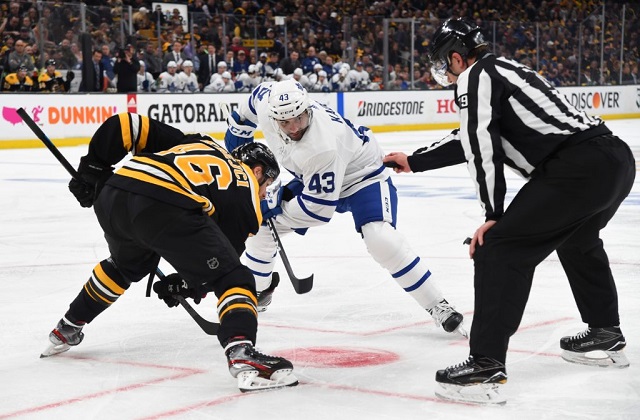 Written by Todd Lewys
10 June 2020
It's official, or about as official as it gets in these crazy COVID-19 times.
With phase two of its re-opening plan in place, the NHL has signaled that it's serious about returning to finish the 2019-2020 season.
According to the latest scuttlebutt from the NHL's head office in New York, the hope is to get training camps underway sometime in July. Just this past Monday, many team facilities re-opened to allow small groups (six or less) of players to resume skating and off-ice traning.
Provided everything goes as planned - the players get back in shape and the season resumes with minimal COVID-related snags - a burning question presents itself: what team, or teams, might be favoured to hit the ground running once the play-in round starts?
Good question.
Seeing as all 24 teams will begin on equal footing - no one has played in roughly three months - what factors will play a central role in which teams advance to the post-season, and then well into the Stanley Cup playoffs?
Says here that veteran teams will have a distinct advantage once the puck drops in earnest.
That advantage stems from two things. First, many injured players have had time to heal over the past three months.
Second - given that key players are healed up and ready to go - older teams who have a set playing style and playoff experience know how to ramp it up for the post-season.
Squads like the Boston Bruins, Tampa Bay Lightning, Washington Capitals and Pittsburgh Penguins are experienced and have great leaders in their dressing room; they know how to flip the switch and get in a playoff mindset quickly. They've been there, and know what it takes.
On the other hand, younger groups like the Toronto Maple Leafs, Edmonton Oilers, Calgary Flames and New York Rangers, while talented, have been prone to inconsistency.
With no room for error in the playoff play-in, teams trying to somehow play their way into form won't fare well. This is a sprint, not a marathon, after all.
Granted, there could be surprises. Toronto's talented core could catch fire and get great goaltending from Frederik Andersen.
Likewise, the now-healthy Winnipeg Jets could dispatch Calgary and go deep on the strength of otherworldly goaltending from possible Vezina Trophy winner Connor Hellebuyck. Come playoff time, there always seems to be at least one team that catches lightning in a bottle.
This time around, the scenario is different.
None of the 24 teams will have any momentum coming into the resumption of play. Consequently, it's critical that a team possess the ability to come together quickly.
When planning your NHL playoff fantasy rosters, put your money on established teams making a playoff run.

Blessed with good health and a proven playing style, odds are the more experienced teams will be the ones that hit the ground running once the NHL's Blitzkrieg season gets underway. Let's all hope it does!