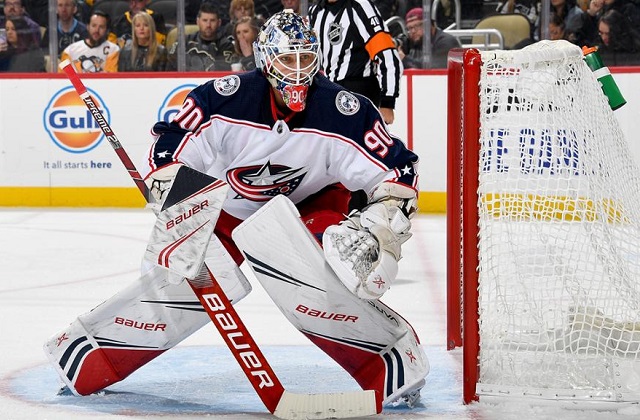 Written by The Machine
22 January 2020
If you're playing Daily Fantasy NHL contests, you might find these top-value players helpful for building your lineup. ASL has calculated optimum lineups for DraftKings, FanDuel and Yahoo contests, based on multiple top projection sources and a "Blend" lineup that uses all sources together. These aren't necessarily the players that will score the most points, but represent the most value (points/salary) as part of an ideal lineup calculation.
Here is a top-value goalie and two players from each projection source for each of the three DFS platforms:
Projections listed as of 11:01 AM ET.
DraftKings
G Elvis Merzlikins, CBJ, 13.7 for $8,100
RW Cam Atkinson, CBJ, 10.8 for $5,600
RW Oliver Bjorkstrand, CBJ, 9.8 for $5,100
FanDuel
G Elvis Merzlikins, CBJ, 18.2 for $8,500
W Tyler Bertuzzi, Det, 11.1 for $4,500
W Oliver Bjorkstrand, CBJ, 12.3 for $5,900
Yahoo
G Devan Dubnyk, Min, 11.3 for $31
RW Mats Zuccarello, Min, 7.1 for $14
RW Cam Atkinson, CBJ, 8.2 for $18