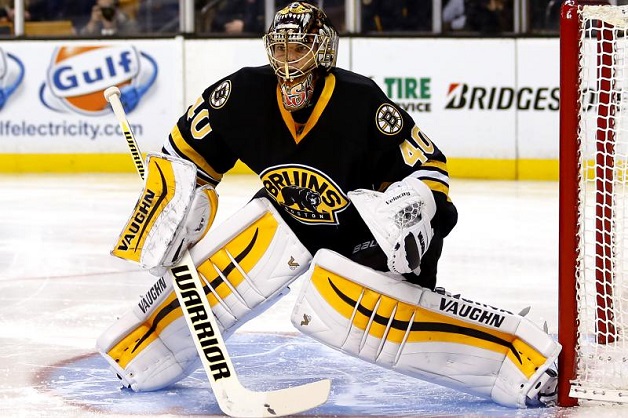 Written by Robert Backus
13 February 2018
It's a busy night in the NHL as we have 12 games on tap. Today, I am going to focus on the last line of defense: puck-stopping goaltenders. Scoring for goalies is critical to winning DFS pools, so do not take this position lightly. Goals against can create a negative number but wins, saves and shutouts are a bonus.  
When playing fantasy hockey, people tend to focus on spending their fantasy dollars on top-line players who score goals and put up points, but tonight is about stopping the puck and getting the win. My top three goaltenders are based on three critical components: 
1. The Opponent: Always look at which team your goalie is facing. Does the other team run at a fast pace and create a lot of shots but not score, or do they have top players filling the net on a regular basis? Teams to avoid playing against include the Toronto Maple Leafs, Tampa Bay Lightning and Vegas Golden Knights; all three create a lot of offense and not only create a lot of shots but score goals, which can hurt your goalie's chances of getting the win along with his goals-against average.
2. Team Defense: Teams that have a stellar defense and a system that limits the shots on net give goalies greater opportunities to notch wins and shutouts. The defenses of the Boston Bruins and Winnipeg Jets are examples of this. Make sure you take the time to analyze your goaltender's defense before settling on your pick.
3. Who's the Best Team?: This is probably the easiest point to focus on at this time of year. We have fewer than 30 games to go before the playoffs start, and the top teams are usually at the top of the league because they have a top goaltender. I always look at streaks as well. Is a team playing well? Have they won four or five games in a row? Does the coach ride his starter? Teams such as Nashville, Toronto, Tampa Bay and Winnipeg all have a goaltender that's been in net for at least 75 percent of their games. They ride their goaltender night after night. Boston, on the other hand, has two top goaltenders, so in those situations, make sure you confirm who is starting before submitting your lineup.
One more thing: Always check to see if either your goalie's team or his opponent played the night before. If so, that might mean a backup will be in net for the second half of this back-to-back.
Here are my top plays for tonight.  I will provide my top two goalies based on the criteria above and then give you a sleeper or two to look at.
Always note that the prices listed come from FanDuel.
TOP GOALIES FOR TONIGHT
Tuukka Rask, Boston Bruins
The Bruins are hosting the Calgary Flames. Boston allows only 29 shots against per night, which leads to a goals-against average of 2.4 goals per game. Calgary takes 33 shots per game and is averaging 2.8 goals per night. I see this game being low-scoring for Calgary, and Rask coming away with a win. He is a solid play on FanDuel at $9,300.
Marc-Andre Fleury, Vegas Golden Knights
Vegas is at home versus the falling-fast Chicago Blackhawks. Here is the perfect example of a strong play as the Golden Knights allow only 30 shots per game, which converts to a 2.7 goals-against average. The Blackhawks produce 34 shots per game and are scoring just 2.8 goals per. Chicago played last night and scored one goal on 38 shots; goals are not coming easy for Chicago. I see Vegas controlling this game and taking it to a tired Chicago team that traveled late last night from Arizona. Teams have generally not traveled well into Sin City this season, so look for Vegas to get a win and for Fleury to produce points. He costs $8,300.
SLEEPER GOALIES
Louis Domingue, Tampa Bay Lighting
I know Tampa played last night, but the cost of playing Domingue may be worth it. He's listed at $7,600 and playing a Buffalo team who just lost their leading scorer, Jack Eichel. The Sabres already produce a league-low 2.3 goals per game.
Jaroslav Halak, New York Islanders
Halak costs $7,500, so play with caution here. His opponent, the Columbus Blue Jackets, produces only 2.5 goals per game but is among the top three in the league with 34 shots per. This could be scary for the Islanders, who give up a league-worst 35 shots against per and have a goals-against average of 3.6. Columbus struggles to score but creates a lot of shots, so if Halak can keep the puck out of the net, he could produce a lot of fantasy points.
Enjoy the games and look for my next article on Thursday. I will focus on the grinders of the game and low-cost players you will need to create value in your DFS lineups.


Never miss ASL's latest fantasy sports news. Send us an email at newsletter@advancedsportslogic.com and list the sports you are interested in (NFL, NBA, MLB, NHL, EPL) to start receiving ASL's newsletter.