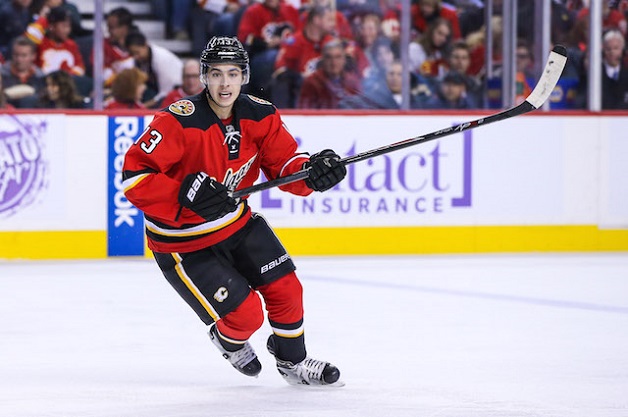 Written by Robert Backus
24 January 2018
OK, hockey fans. We are heading into All-Star Weekend, so here is my look at the top players at each position for the games being played on Wednesday and Thursday.
Wednesday Night has two games on the schedule with the Toronto Maple Leafs traveling to the Windy City to face the Chicago Blackhawks. The other game is between the Los Angeles Kings and the Calgary Flames north of the border.
Toronto Maple Leafs vs. Chicago Blackhawks
Auston Matthews continues to be hot for Toronto and is a player to watch with his speed and knack for hunting the puck. However, Toronto is missing its two top defensemen, and Chicago could take advantage of that slower, less mobile group. Look for Chicago's Patrick Kane to continue to fill the back of the net and for Artem Anisimov, who is returning from an injury, to have a big game against that defense. Toronto will rebound with its second line, and look for Mitch Marner and James van Riemsdyk to break out of their slumps. This game could see each team score 3-4 times.
Los Angeles Kings vs. Calgary Flames
Here are two teams heading in different directions as L.A. is 3-6-1 and Calgary is 7-1-2 in over the last 10 games. Although the Flames have lost their last two games, don't let that fool you; they are the better team and have been playing the better hockey. I see this game being a low-scoring affair as Calgary goalie Mike Smith has six wins and no regulation losses in his last eight games. Look for Smith to continue his streak Wednesday night. The Flames' Johnny Gaudreau will continue his strong season. On the blue line, look for Mark Giordano to continue to play a large part on power plays. The Flames will win 4-1, but this game will be close heading into the third period as Kings goalie Jonathan Quick will do his best to keep his team afloat before the home teams tacks on two goals late in the third period, including one empty-netter.
Thursday sees 15 games on the schedule before the All-Star Break takes place from Jan. 26-30. Here is a quick glance at my top players by position for Thursday night's games:


CENTERS
Brayden Schenn, St. Louis Blues
Tyler Seguin, Dallas Stars
Johnathan Huberdeau, Florida Panthers
Nathan MacKinnon, Colorado Avalanche 


WINGERS
Taylor Hall, New Jersey Devils
Brock Boeser, Vancouver Canucks
Anders Lee, New York Islanders
David Pastrnak, Boston Bruins


DEFENSEMEN
Erik Karlsson, Ottawa Senators
Ryan Suter, Minnesota Wild
P.K. Subban, Nashville Predators


GOALIES
Ben Bishop, Dallas Stars
Pekka Rinne, Nashville Predators


Never miss ASL's latest fantasy sports news. Send us an email at newsletter@advancedsportslogic.com and list the sports you are interested in (NFL, NBA, MLB, NHL, EPL) to start receiving ASL's newsletter.