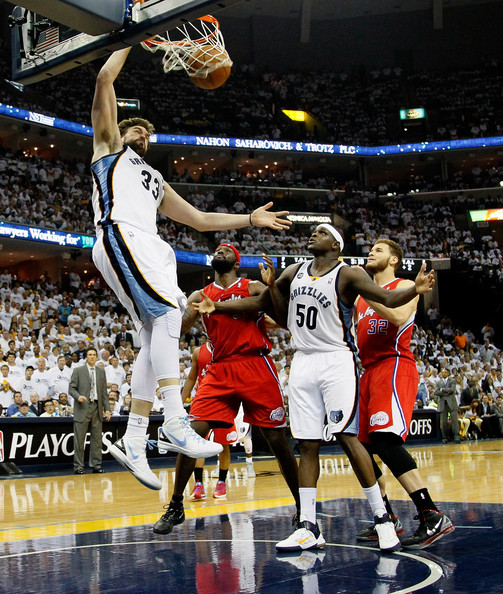 Written by Daniel Brown
19 January 2017
In this column we look at players that are putting up great fantasy points (Slam Dunk) in their recent matches and have solid matchups this weekend, as well as players that have been ice cold (Air Balls). In addition we consider players who have been performing well but we expect them to struggle in the upcoming matchups (Air Balls) or those that might exceed recent expectations (Slam Dunk).
We break down several players that fall into either category, some are more obvious players that you should be including in your lineups most times (James Harden; Russell Westbrook and those elite scoring players), however mostly we will try and analyze those supporting players that you can use to fill out your roster with available funds.
Friday night matchups feature a number of teams on losing streaks playing each other as well as a great basketball matchup (which should be a good fantasy matchup too) in the Warriors against the Rockets.
Saturday gives us the Cavaliers against the Spurs as well as the Kings at the Bulls which should both provide fantasy scoring options, as well as some other intriguing matchups with the Hornets hosting the Nets and the Hawks against the 76ers.
Sunday has four games on the slate with the best of these looking like Suns at Raptors for some good scoring options, as well as Warriors at Magic.
Slam Dunks:
Mark Gasol (C – MEM) – Gasol has always had the potential to be a fantasy force, and to date he has not lived up to that potential consistently enough. He can run hot or run cold, and unusually for a big guy in the middle, he doesn't tend to rely on the rebounding points, however if he can be a rebounding machine he will put up big scores. Two games back he had 11 rebounds against Chicago along with 24 points, however last matchup he only had 2 rebounds to go along with 28  points. At home to the Kings (Friday) and Rockets (Saturday) we like him in both these matchups to put up big points in both categories.
DeMar DeRozan (SG/SF – TOR) – Toronto have the ability to score huge totals each night with a fairly high tempo shoot at will offense, and DeRozan has the skills to take over a game and if he hits his shots put up a lot of fantasy points. He has now scored at least 20 points in the most recent 13 matches. They play the Hornets tomorrow and on Sunday they have the Suns at home. As long as they don't rest him we like him to continue his streak and put up solid numbers. Put him in your lineup assuming he plays and build around him to generate a good score!
Dwayne Wade (SG/SF – CHI) – The Bulls are on the road at the Hawks on Friday and then return home to play the Kings on Saturday night. Both of these games have high scoring potential for the Bulls and so far this season Wade has been solid this year, however the expectation is that with back-to-back games he will be limited or rested on against the Kings. If he does play he should be in your lineup both days as he has been in good form lately and this should continue against a reasonably disappointing Atlanta and Kings team. 
Hassan Whiteside (PF/C – MIA) – In the past four games he has been a rebounding machine totaling 57 rebounds and adding 74 points. He has averaged nearly 19 points and just over 14 rebounds per contest this year and on Saturday they take on the Bucks and this looks like a great spot for Whiteside to continue to pile up the points.
Gordon Hayward (SF/PF – UTA) – Hayward has been consistent this year and this weekend could be one of those games where he puts up 30+ points with 10+ rebounds. This year he has 22 points and 6 rebounds per game and while Utah is on the road on Friday against the Mavericks, they are home against the Pacers on Saturday in what could be a high scoring matchup.
Jimmy Butler (SG/SF – CHI) – Butler has averaged nearly 25 points, 7 rebounds, 5 assists and 2 blocks per game this season and with a reasonably poor Kings team heading East for a road trip there should be some good opportunities for Butler to build on his recent outings. He should be a solid play i
Air Balls:
Kyrie Irving (PG – CLE) – This year he has been averaging nearly 24 points and 6 rebounds, however the Cavaliers play the Spurs this weekend, and while they are coming off a poor performance as a team against the Warriors, they will likely take any frustration out on the Suns on Thursday night, and against the Spurs we are expecting some containment of Irving and his free scoring ability, especially if he matches up against Kawai Leonard for long stretches. We are avoiding Irving this week because of that but also because of his inconsistent play, we think there are better options available.
Jeff Teague (PG – IND) – Teague has been good of late, especially since the start of this calendar year and in his most recent start against the Kings he scored 22 points with 11 assists and 7 rebounds, however … that is against the Kings. Although the Jazz are not the best defensive team in the league, we think that at home they could play the Pacers tough and keep the scoring low. As a result we are looking elsewhere for our Guards as we think there are plenty of better options out there!