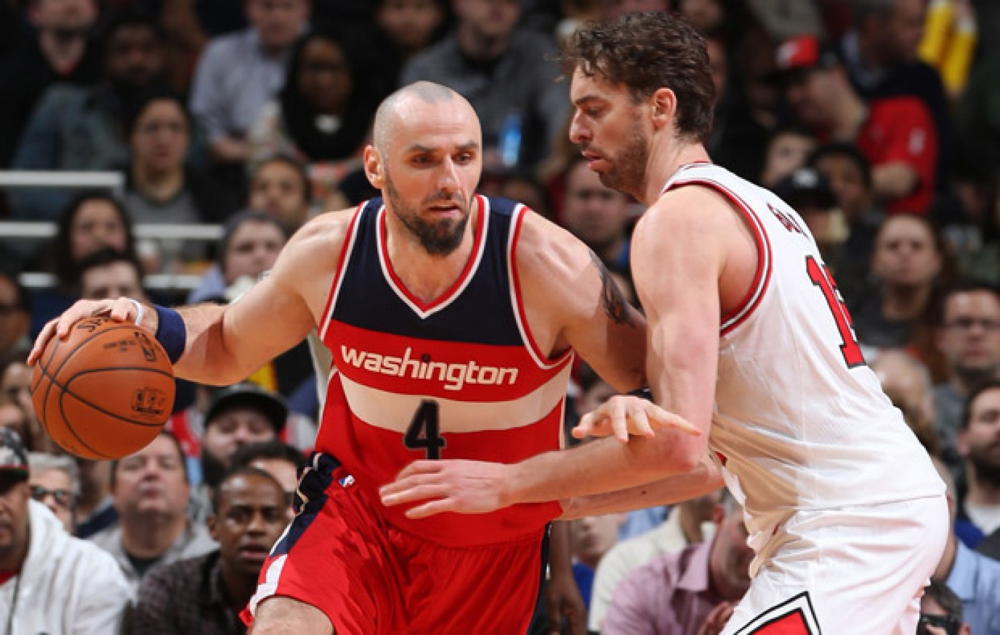 Basketball News
Wizards Center Marcin Gortat has been clashing with his teammates during the past two weeks, but he's also had his best fantasy basketball stretch of games all season long. His fantasy NBA value has fluctuated a decent amount on a nightly basis, and he should not be counted on for predictable and consistent production at this point.
Gortat is coming off a great showing against the lowly Sixers, scoring 23 points in addition to 14 points and 2 blocks, but that should not be hyped up too much. Playing against the Sixers allows for breakout performances on a nightly basis, so his success is not all that encouraging.
The reality is that Gortat has scored 8 points or less in 4 of his last 6 games, but has been racking up the rebounds and the block totals. He hasn't posted back-to-back double digit scoring nights since March 14th and 16th, and his inconsistent play is concerning for fantasy owners looking to succeed in the playoffs.
Evaluating the Wizards' strength of schedule, the team is only playing 2 weaker opponents out of the 7 remaining contests, with those opponents being the Knicks and the 76ers. Those games offer major upside for Gortat's fantasy basketball owners as he should be able to score and grab boards with ease, but he might need to be avoided for the other 5 games left this season. Consider Marcin Gortat one of the riskier fantasy NBA players going forward, with potential to put up solid lines against the weaker teams.