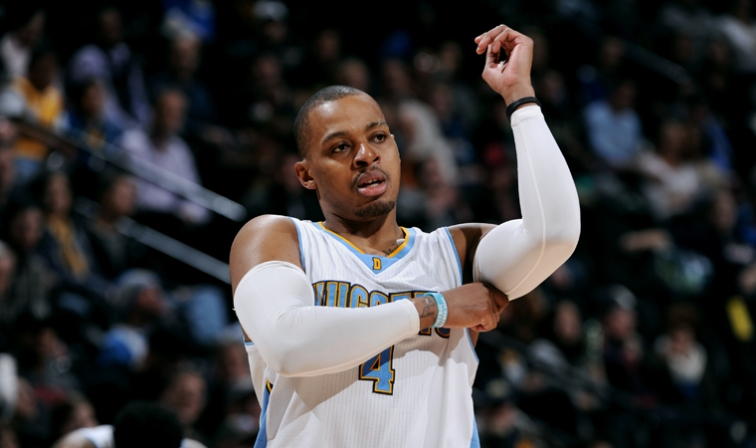 Nuggets guard Randy Foye's recent play makes him a worthy starting option for fantasy basketball owners in the playoffs. His ability to produce solid scoring numbers on a game-by-game basis could make him a solid add for fantasy NBA rosters.
Before his dud of a performance Wednesday night, his last 4 games were much more impressive than his previous season averages. In the 4 game stretch, Foye posted averages of 18.8 points, 4.5 assists, 2.3 rebounds and 1.3 steals per contest. As long as he remains a vital part of the Nuggets game plan, Foye can be a solid asset to fantasy NBA teams in standard formats.
Randy Foye has been a pretty solid scorer, but his value is contingent upon the presence of teammate Danilo Gallinari. Gallinari's knee injury had him out for a long period of December and January, but if he's healthy, he will most likely demand the ball more as he is the better scorer. However, Gallinari is already set to miss the latter half of back-to-back games due to rest, and just also sustained a shoulder injury in Wednesday night's 99-85 loss to the 76ers. Gallinari expects to be fine to play moving forward, but that shoulder injury is definitely something to be looking out for.
All things considered, Foye's value as a scorer could be of optimal importance for the playoffs, especially in the second half of back-to-back sets when Danilo Gallinari's out due to rest. If Gallinari's shoulder and/or knee injury start(s) to flare up, than Randy Foye's value will skyrocket as the major benefactor of his absence.
For the latest in basketball news and news on NBA players, stay tuned to ASL!