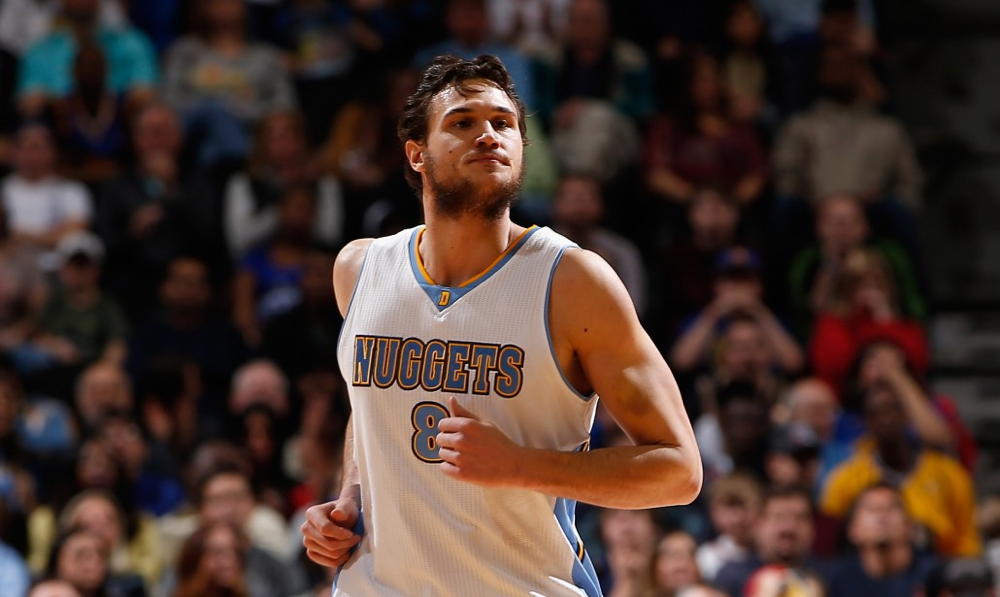 Basketball News
Nuggets forward Danilo Gallinari's recent spike in production has made him an intriguing option for fantasy NBA owners looking for help in the playoffs. His recent hot streak has him surpassing his season averages significantly, and with consistency, Gallinari could put fantasy basketball owners in contention to win their respective titles.
Gallinari's strong play could be attributed to him inching closer to 100% healthy, as well as the firing of Head Coach Brian Shaw. Whatever the reason may be, fans will have to cross their fingers and hope the onslaught continues.
The 26-year-old Italian sharpshooter has overcome an injury-filled first half to this year and is finally coming around. Disregarding the 2 games he sat out for rest, Gallinari's last 5 games have been tops of NBA players, posting averages of 22.8 points, 2.6 threes, 5.2 boards, 3 assists and 1.2 steals per game (all above his averages for the season). This seems like the perfect opportunity to add a multi-faceted asset, but there's one major issue.
The Nuggets seem to be resting Gallinari during the latter half of back-to-back games. Unfortunately, Denver has 3 more back-to-back sets, so owners will have to search elsewhere for production. 
His daily league fantasy basketball value is greater than his standard format value due to the sporadic DNP-CDs, but he is still worth an add. When active, Gallinari should be started and is a solid bet for points, threes and rebounds.