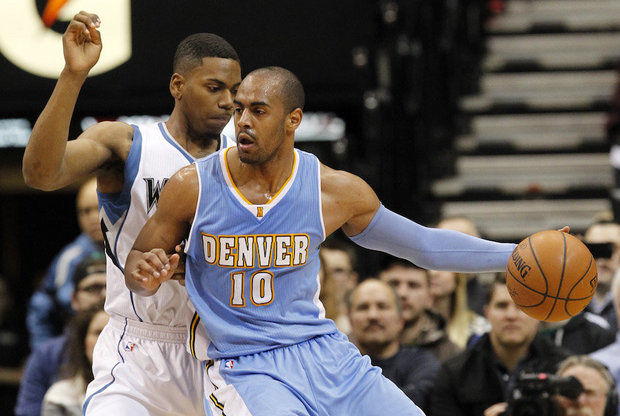 Basketball News
The Portland Trail Blazers might be in better shape after acquiring SG Arron Afflalo from the Denver Nuggets, but his fantasy basketball value will almost certainly take a hit. Afflalo's played more than 30 minutes per game in Denver, but will be coming off the bench for the Blazers. Portland gave up 2 draft picks and three players to acquire Afflalo, Alonzo Gee and this roster move should pay dividends as the playoffs creep closer.
The 29-year-old posted solid numbers in Denver this season, but for Portland, his on-court value will far supersede his value in fantasy basketball leagues. Afflalo is averaging 14.5 points, 3.4 rebounds, and 1.9 assists per game and can use his scoring to make him an effective sixth man and a leader for the second unit.
His presence will also take some pressure off star NBA players PG Damian Lillard and PF LaMarcus Aldridge to get all of the scoring done. Aldridge will be the major benefactor, as he is dealing with a severe thumb injury that will require surgery at the end of the season.
Afflalo should fit in well, adding to the 3-point shooting culture. The Trail Blazers rank 3rd in the league, hitting 10 threes per game and Afflalo averages about 1.5 per game. Portland is currently 4th in the Western Conference and an offensive upgrade was necessary to have a chance at making it to the NBA Finals. It's difficult to predict how much of an impact the scoring guard will have, but it should be enough to at least secure a top 5 seed in the West.