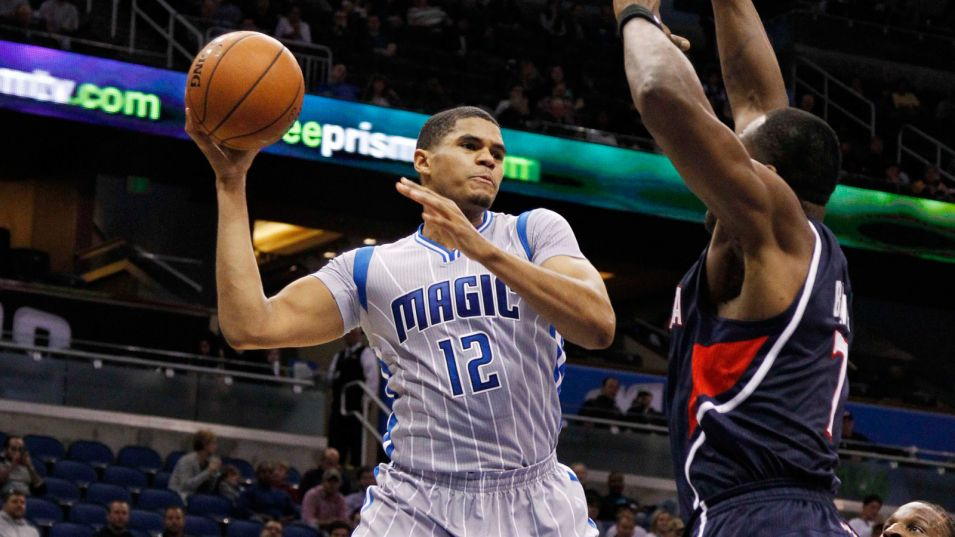 In recent basketball news, Magic forward Tobias Harris sat out the last two games with a knee injury, but is in no danger of missing any more time after All-Star Weekend. Harris was just starting to put together a solid streak of impressive performances, so fantasy basketball owners had to look elsewhere for temporary production in his absence, but they have nothing to worry about in reference to his availability.
Harris has been tearing it up as of late, averaging 22.5 points, 6 boards and 3.25 assists per game over his last four games played. His knee injury does not seem to be holding him back, and once he's truly healthy, he should be unstoppable. With Elfrid Payton gaining confidence and spreading the floor well, Harris should continue to get more opportunities to put up points.
Tobias Harris is having his best season as a pro, posting averages of 17.4 points, 6.6 rebounds, 2 assists, and 1 steal per contest. The 22-year-old stretch forward is one of many young players on the Orlando Magic roster, but seems to have the most upside with his athleticism and ability to score from anywhere on the court.
The Magic are currently sport a 17-39 record, and are a long shot to make the playoffs as they are 7 games behind the 8th seeded Miami Heat. If they have any chance to at least make it close, along with C Nikola Vucevic, Orlando will have to lean on Tobias Harris to make late-game shots and big plays down the stretch.
It's not as though Tobias Harris is a buy-low candidate due to his recent play, but his potential to continue to improve makes him worth the hefty investment. He is holding mid-round fantasy NBA value, but could become one of the top 60 NBA players during the second half of the season.