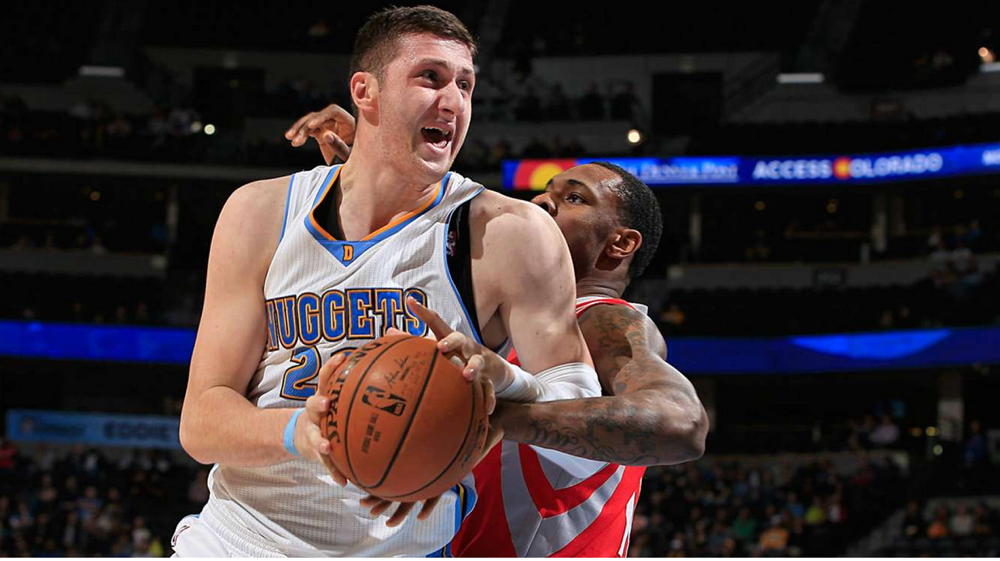 Basketball News 
This year's rookie NBA class seemed to have only a few bright spots in Jabari Parker and Andrew Wiggins, but the overall talent level of the group seems to be ever increasing. Wiggins should be a lock for Rookie of the Year with Parker falling victim to a torn ACL, but there are some other players who have certainly had significant impacts on their respective squads.
Looking at big men, 20-year-old Jusuf Nurkic has really developed into a solid force for the Denver Nuggets. His role will only continue to grow with Timofey Mozgov now a member of the Cleveland Cavaliers. Though his 6.5 PPG and 5.5 RPG don't jump out at you, one must take into consideration how much he has improved, and his potential to continue to grow and develop into something special. Nurkic has struggled very recently, failing to reach double digits in both scoring and rebounding because he keeps finding himself in foul trouble. Before the fouling issues began, he transforming into a dominant force down low right before our eyes. From late December to early January, he averaged 12.5 points, 7.7 rebounds and 3.2 blocks over a six-game span. Look for Nurkic to get back on track as the starting center for the Nuggets, as he has little competition for minutes at the position. His potential ceiling is pretty high, especially in rebounds, blocks and field goal percentage.
Elfrid Payton is without a doubt the best passer out of the rookie class and is quickly becoming a game-changer for the Orlando Magic. He's demonstrated the potential to spread the ball around earlier on this year, but has really played at a high level as of late. During his last four games, Payton has averaged 16.5 points, 7.8 assists, 4.5 rebounds and 2.3 steals per game. The only concerning statistic lies in turnovers, as the rookie point guard has also seen a rise in that area, turning the ball over 13 times in his last 3 games. Payton should see more action as he has shown flashes of greatness, as he looks to help lead this young Magic team to the playoffs (Magic are currently 3.5 games back from the 8 seed in the East). Payton should end the season leading all rookies in assists per game, and hopefully he can keep the turnovers down.
The appeal of Andrew Wiggins is very simple, he can do it all. He has proven his explosive 5-stat potential production and has current highs at 31 points, 9 rebounds, 5 assists, 3 blocks and 4 steals (personal records in scoring, assists and blocks completed in the same game). The number one overall pick has a unique set of skills, as he can score from anywhere on the floor, ranging from threes to driving to the hoop. Look for his scoring numbers to be consistently decent (around 18-20 points per game) as he gains confidence and becomes more acclimated to the NBA. He's quick enough to beat his man with dribble penetration and if he and his teammates begin to build rapport, he should get assists when they make strategic cuts to the basket. His rebounding numbers may settle around 5-6 per game, especially with the eventual return of Nikola Pekovic, but his assists and steals should increase slightly in the latter half of the season.  He is becoming not only one of the best rookies, but one of the better NBA players in the league.  Definitely a great fantasy NBA play.
Keep reading ASL for the best fantasy basketball news around!