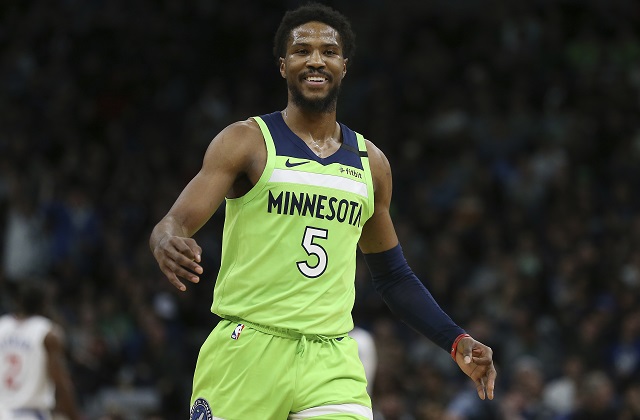 Written by Willard Simms

10 February 2020

There weren't as many NBA trades as many of us expected, but there was enough movement to make certain players look like they can make a big difference to your fantasy team!

Christian Wood (already up to 60% owned) was just handed a full-time starter's role with the Detroit Pistons, who traded away Andre Drummond. Wood started and played 37 minutes in Saturday's loss to the New York Knicks, in the process he racked up 17 points, 11 rebounds, two assists, one steal, two blocks and 3 three-pointers. In the game before that, his very first as a starter – he had 27 points, 12 rebounds, five assists and three 3-pointers in 35 minutes! The chances are slim that you can get him off the waiver wire - but since I believe these stats might well be his standard fantasy line, I suggest you try to get him in a trade. The Pistons got no players back for Drummond, and since Wood has very little competition for minutes - he looks like a fantasy goldmine!

Malik Beasley (33% owned) was a bench player with the Denver Nuggets who sometimes got big scoring games on the rare occasions when given enough minutes on the court. But now that he's with the Minnesota Timberwolves he's been handed a starter's role, and in his first game he took full advantage of it. He shot an excellent 7-of-13 from the three-point line, and finished with 23 points, 10 rebounds, four assists and one steal in the Wolves win over the Clippers. With both Robert Covington and Andrew Wiggins traded away from the Minnesota roster, Beasley will be getting a lot more minutes and is basically a must own player at this point!




Speaking of Robert Covington (93% owned), he was traded to the perfect team for his versatile skill set – the Houston Rockets! Of course you won't find him on many waivers, but if you can find an owner willing to make a trade (you'll have to make a good offer), you won't be sorry. In his first game with the super up-tempo Rockets he didn't disappoint, scoring 14 points with eight rebounds, four assists, two steals, two blocks and four 3-pointers in 30 minutes against the Lakers. Covington has always been great with his defensive stats, and his offensive specialty has been the 3-ball. Houston shoots more three-pointers than anyone in the league, and with James Harden constantly being double-teamed, the ball will find its way to Covington a lot! Look for him to be really stuffing the stat sheets.