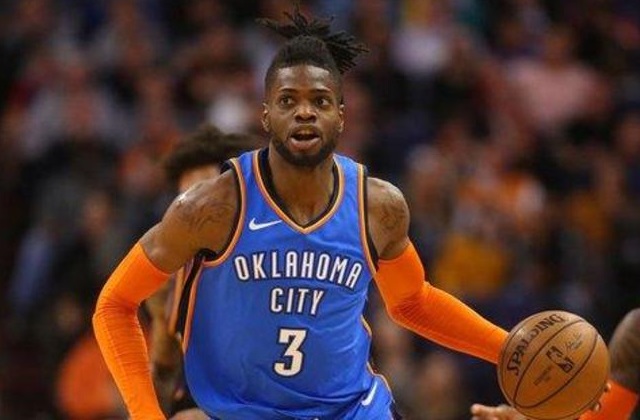 Written by Willard Simms
22 January 2020
We're now past the halfway point in the Fantasy Basketball regular season. This is the time to do an analysis of what your team needs to rise in the standings and get a good seeding in the playoffs. Check the "Team Stats" section of your league and you can determine which areas you might be able to improve with either waiver wire picks or trades.
Here are three likely candidates:
In his last 6 games Lonzo Ball (85% owned) of the New Orleans Pelicans has averaged 10 assists a game. He's also scoring over 10 points a game, as well as grabbing 10 rebounds a game, and getting a steal a game. In other words – Ball is getting solid points in four different categories. This is the kind of player who can make a difference in the playoffs – in fact if you're close in 2 or 3 categories, he can help get you over the top. He seems to have finally found his team niche, and with Zion Williamson about to enter the Pelicans starting lineup, the probability of Ball getting even more assists looks extremely good. You'll have to offer someone good in a trade, but I think Lonzo Ball is undervalued right now, and the timing is right for a well thought out trade offer.
For the waiver wire, after Jeff Teague was traded away from the Minnesota Timberwolves, it looks as if Shabazz Napier (19% owned), a former First Round pick, will be taking over as point guard. He should prove to be a great source of assists and possibly three pointers. In fact, in his last 5 games he's averaged a solid 8 assists a game. He'll only increase his assists numbers as he gets more used to quarterbacking the Wolves. And, although he's only averaged a little over 8 points a game I expect that number to rise too. If he can throw in a steal or two a game, he's worth a look, and he might be getting picked up as you read this!
Nerlens Noel (46% owned) of the Oklahoma Thunder missed his last game, but with Steven Adams seemingly unable to completely shake his nagging injuries, Noel looks like a solid pickup for the remainder of the season. While not a big scorer, in his last 6 games he's been able to average over 2 blocks a game, while adding a steal a game, and shooting over 80% (very unusual for a big man) at the foul line. The Thunder are solidly in the hunt for one of the last 3 playoff spots, and with 2 new starters, they're improving as a team every week. As a result Noel is going to get chances to play, since the Thunder want to keep Steven Adams fresh for the NBA playoffs. Grab this guy if you need help with defensive stats.