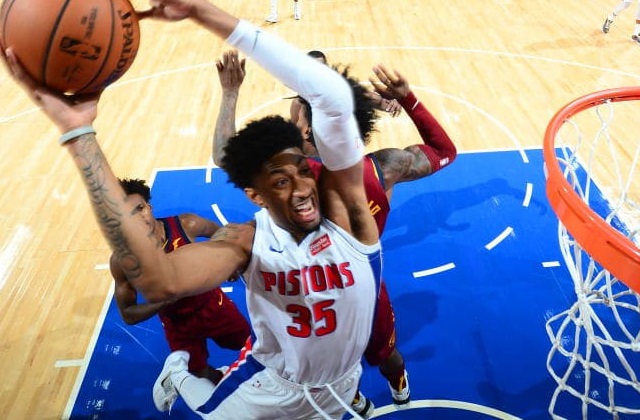 Written by Willard Simms
13 January 2020
As I mentioned last week, it looks like Blake Griffin of the Detroit Pistons is out for the year. And the Pistons have also made it clear that they're going to trade Andre Drummond before the Feb. 6 NBA trade deadline. That opens up two positions in the Detroit starting lineup. My suggestion this week is to add Christian Wood (17% owned) off the Pistons bench. In his last start against the Chicago Bulls, he accounted for 17 points (8-of-12 FGs), 14 rebounds, three assists, one steal and three blocked shots. It looks like he's guaranteed with enough playing time to have an opportunity to make a mark. Why not take a chance that he'll be able to do that?

Norman Powell (35% owned) of the Toronto Raptors, just came back from an injury that's been keeping him off the court for a while. He was playing well before he got hurt, and came back with the same kind of numbers. In his return game against the Spurs on Sunday, he scored 20 points on 8-of-14 shooting with four 3-pointers, four assists and three rebounds in 31 minutes of action. With the Raptors Fred Van Vleet still on the injury report, Powell should get lots of playing time, and there's no reason to look for any sort of fall back in his fantasy stats. If he's available in your league, grab him quick!

Jaxson Hayes (31% owned) of the New Orleans Pelicans is at 19, one of the youngest players in the NBA. Although still learning the NBA game, he seems to have won a starting gig at Center for the Pelicans, and recently really took full advantage of it. In his last game, he started against the Boston Celtics, and put up some very impressive numbers. He scored a career-high 20 points (9-of-13 FGs, 2-of-5 FTs) with two rebounds, one assist and two blocks in 26 minutes. Zion Williamson will take away minutes when he finally is cleared to play for the Pelicans. But that's still weeks away, and so you can take advantage of Hayes for quite a few games to come.