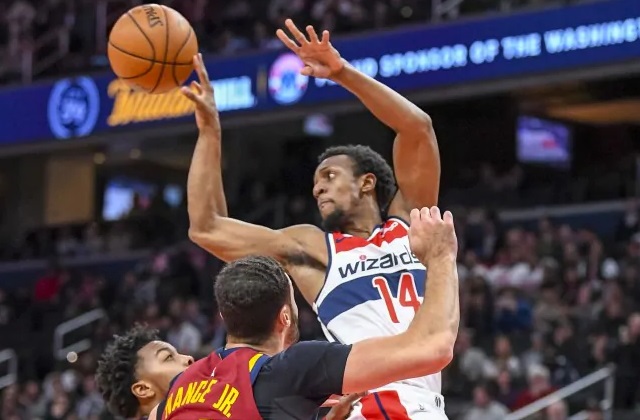 Written by Willard Simms
07 January 2020
Should we call this the "Red Cross Season" in the NBA - the injuries just seem to continue mounting up week after week! The only thing a fantasy team owner can do is hope he can pick up decent fill-in players off the waiver wire.
Here are three possibilities for that category.
First, it looks as if Blake Griffin may be lost for the year, as he's stated that he's probably going to have the troublesome knee that's kept him out of action operated on soon in Los Angeles. A player who was barely noticeable while sitting at the end of the Detroit Pistons bench may be the inheritor of Griffin's on court minutes. Sekou Doumbouya (26% owned) is a 19-year-old from Conakry, Guinea who has filled in at the Pistons power forward position the last few games. He had a solid game against the Warriors over the weekend, scoring 16 points, while going 6 for 10 from the field, and grabbing 10 rebounds with two assists and two steals. In just over a week he's gone from being 3% to 26% owned, and while as a 19 year old rookie he probably will be somewhat inconsistent – he's definitely worth a gamble.
Jonathon Isaac of the Orlando Magic has a serious knee injury that is projected to keep him out of action for at least 8 to 10 weeks. The Magic's D. J. Augustin (33% owned) has been excellent leading the second unit, and he's now playing with both the first and second units because of the Isaac injury. Over the past week, Augustin averaged 14.0 points, 2.5 rebounds, 6.8 assists, and 1.3 steals. Because of his offensive and defensive abilities, the Magic need to have him on the floor as much as possible. Since he plays a different position from Isaac, it's possible his playing time will stay up for the rest of the NBA season. That's the kind of fill-in you want to get!

Guard Ish Smith (33% owned) of the Washington Wizards has taken full advantage of the injury that's been keeping Bradley Beal from playing lately. Smith is now quarterbacking the team when he's on the court, and he's putting up some solid fantasy numbers in the process. In his last 6 contests he's averaged over 18 points a game, along with 5.5 assists a game, and 1.5 steals. In Saturday's win against the Nuggets, he shot 15 of 24 from the field, scored 32 points with three rebounds, eight assists, three steals and one three-pointer in 34 minutes. Smith is no rookie, he's a seasoned veteran who will probably continue to be consistent with his fantasy stats as long as Bradley Beal remains out.