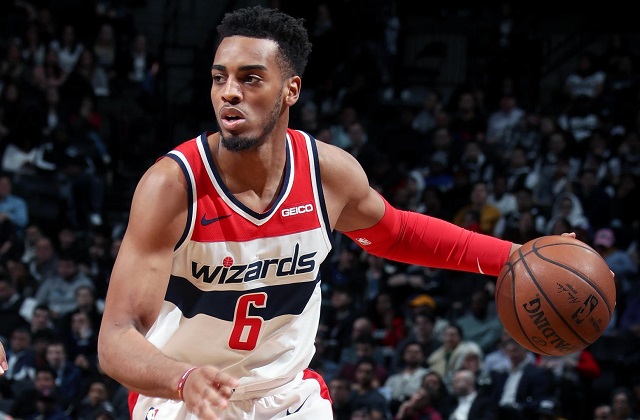 Written by Willard Simms

17 December 2019


Many injuries have occurred to key NBA players in the last week. This looks like a fantasy season where it's important to keep reaching for players from the waiver wire to cover holes in your lineup on a week to week basis. In the upcoming schedule for the week, there are several teams that play 4 games and have starters that need to be replaced by bench players.

The Washington Wizards Troy Brown (9% owned), looks like a good bet to pick up extra minutes at the guard position for the Wizards. Brown was the 15th pick in the 2018 draft, and put up a line of 22 points, five rebounds, four assists and two steals in one of his games week. He's not a consistent scorer yet, as he followed that with a performance against the Charlotte Hornets of four points, eight rebounds, four assists and three steals. In his next game he had a better effort that brought 16 points with five assists, two rebounds, and a steal. He's worth an add with Isaiah Thomas scheduled to miss at least the Wizards upcoming 4 game week, and possibly more weeks in the future. Players that can bring you returns in several different categories are always good additions!

The big news from this weekend is that budding Dallas Mavericks super star, Luka Doncic, is headed for the injury list for at least the next 2 weeks. Last Season the Mavericks point guard duties were manned a good deal of the time by Jalen Brunson (6% owned). After Doncic went out in the first quarter on his last Saturday night game, Brunson took his place and put up a season-high 18 points, seven rebounds and eight assists in a full 34 minutes. With the additional point guard time now ceded to him by the Mavericks coaches, I expect Brunson to have many fine outings filling in until Doncic gets back.




For the Phoenix Suns, their star guard Devin Booker will be out for at least a week with an arm injury. That opens up more minutes for guard Mikal Bridges (40% owned), who'd received limited playing time at the beginning of the NBA Season, but was seeing an increase in minutes even before Booker went down. In his last game he scored only five points, but had 10 rebounds, four assists, two steals and just one turnover in 32 minutes. The Suns are saying they want Bridges to be the starter with Booker out, and as the 10th pick in the 2018 draft, a lot is now expected of him. With 4 games scheduled for the Suns this week, it's an ideal time to take a chance on Bridges breaking out and putting up big numbers in a multiplicity of fantasy categories. And if his pedigree doesn't show up this week, you can probably find a streaming replacement for him from waivers in the next week. In this season dominated by player injuries, the waiver wire will be full of short term opportunities!