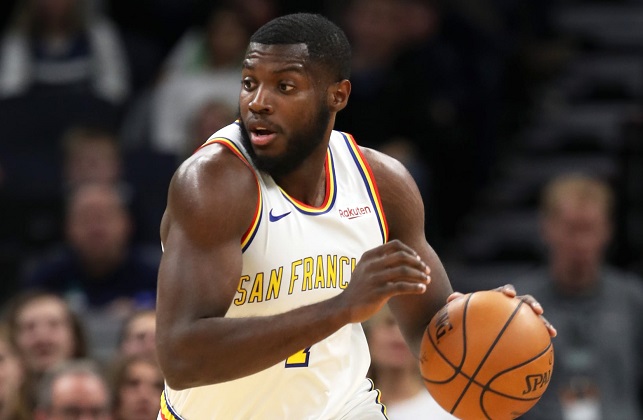 Written by Willard Simms
26 November 2019
The three players I'm recommending this week weren't First Round draft choices, in fact one wasn't even drafted. But they've far exceeded expectations, and each one is starting for their respective teams and improving with age like fine wines.
I'll start with Devonte' Graham (82% owned) of the Charlotte Hornets. Yes, he's now heavily owned by fantasy teams, but you might be able to get him in a trade with an owner that's nervous about his lack of a good basketball pedigree. I recommended him as a waiver wire pickup back in late October, when his fantasy ownership was less than 18% and now it's 82%. It's clear that the keys to the Hornets offense have been turned over to Graham, and he's not giving them back! In his last 10 games he's averaged over 19 points, 6 assists, and 4 three pointers. Those are better numbers than All Star guard Mike Conley in the same time period – but you could never get Mike Conley in a trade as cheaply as you can get Graham. So why not take a shot?
Kendrick Nunn (73% owned) wasn't even drafted, signed a minimal contract with the Golden State Warriors, and then was soon dropped. The Miami Heat picked him up and it wasn't long until he leap frogged Goran Dragic for the Heat starting point guard role. Look and see if you can find an owner who's willing to give him up in a trade for a more established player. Nunn barely played in the Heat's blowout loss to Philadelphia a few days ago, scoring only 6 points, and that dud could be your best opening for a trade. Remember that in the 5 games he played before that one, he scored over 20 points 4 times - and in his latest game he scored 19 points and hit 5 three pointers! With Miami now being one of the top teams in the Eastern Conference (partly because of Nunn), you can rest assured that he's going to keep his starting slot and keep on scoring.
Eric Paschall (21% owned) of the Golden State Warriors was a second round draft pick this year. Because of all the Golden State Warriors injuries he's been thrust into the starting lineup. As a result he's gone from being a G league player to becoming a stalwart in the Warriors offense. In his last 7 games he's averaged over 18 points, 8 rebounds, and shot over 45% from the field. And the big advantage of Paschall is that he's still not heavily owned, since he didn't even start the year on the Warriors roster, therefore you don't need to make a trade for him. If he's still on your waiver wire, he won't be there for long, so I'd advise you to claim him as quickly as possible!