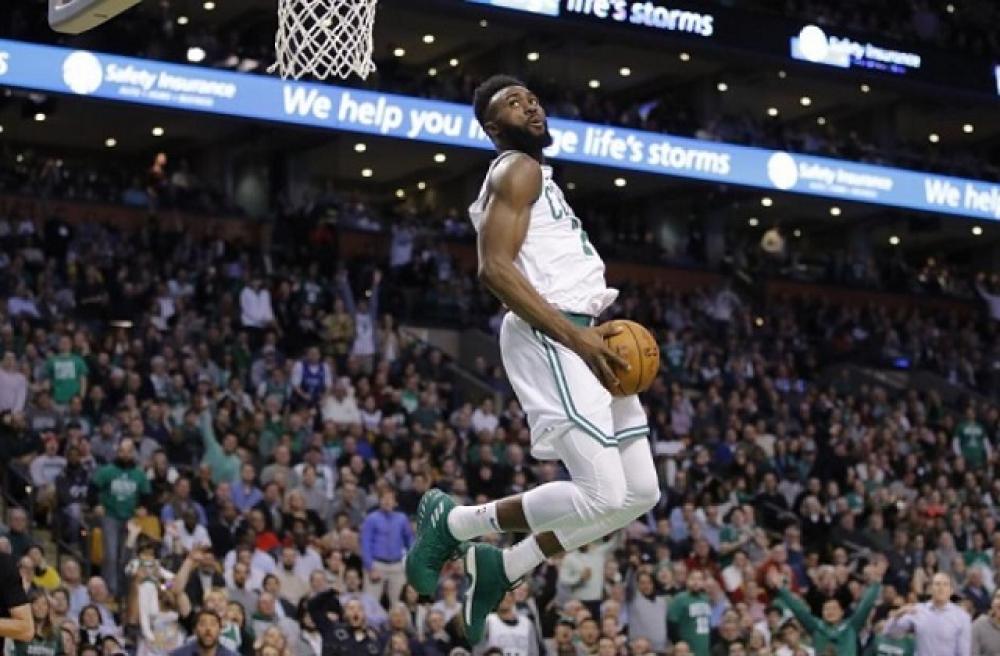 Written by Willard Simms
23 October 2018
So, how did your fantasy basketball draft go? How many players on your wish list were you able to get? Drafting players is a lot like buying a used car:  You plan out your highest priorities and see if there's a perfect fit for your needs -- then wind up taking whatever you think is the best deal left on the lot!
The secret to a great draft is to take the right complementary players in the later rounds for the roster you're trying to put together. If you wanted James Harden as your lead guard, but he was taken already, you still had first-round shots at Stephen Curry, Damian Lillard and Russell Westbrook. Of course, there weren't players of that caliber around later in the draft, but you can always try to make a trade for them. Plus, there's the waiver wire too!
It seems to be a significant part of human nature to seek out bargains. Why else would annual Black Friday sales drive people into a frenzy with buying fever?! So, if you're not satisfied with the team you drafted, now maybe is a good time to take advantage of "bargain appeal." 


Build the best lineups with the power of The Machine for Daily Fantasy Sports


There are mid-to-late-round draft picks that can be bought and sold on the cheap. For example, the Celtics' Jaylen Brown wasn't taken until the 10th round in one of my fantasy drafts. Even with the return of Gordon Hayward, who is on a minutes restriction to start the season, Brown is expected to average around 30 minutes a game. So, if you are in need of a point guard, look at the Pacers' Darren Collison or the Bulls' Kris Dunn, who have been selected in the eighth round on average.
A fantasy owner who is a Celtics fan or in need of a player with a good all-around game might jump at the bargain of getting Brown and a next year's draft pick for either of those players. But all you're giving up is a 10th-round pick from this year and a mid-range draft pick next year to fill a specific need on the team.
What about overlooked players? The Nets' Caris LeVert has had a sensational start to the season, opening with back-to-back 30-point fantasy performances. I was able to scoop him up off the waiver wire before the season even started since my league's members apparently hadn't done enough homework to know his 2017-18 season last year was compromised by injuries. Now, look at this list of players who have been or are currently on the waiver wire in many leagues:
The aforementioned Levert, Joe Ingles (among the league leaders in 3-pointers), Cedi Osman, Trevor Ariza and Josh Hart to name a few! And speaking of Hart, he's due for a lot of playing time this week after the Lakers' Rajon Rondo and Brandon Ingram were handed multi-game suspensions.
Injuries and suspensions can open up meaningful playing opportunities for other players, so make sure to check the NBA injury list to see who might be out for multiple games. If there is a good backup who is being thrust into a larger role available on the waiver wire -- and especially if that backup is a talented but inexperienced young player -- you might be able to pick up more than just short-term help; You might get the next Lou Gehrig filling in for a Wally Pipp! At the very least, you can fill that open spot with a rotating cast of players who either have a multiplicity of games in a particular week or have favorable upcoming matchups.
This is a long fantasy season, so don't get locked into sticking with the team you drafted for the entirety. Remember that the NBA fantasy season is a marathon, not a sprint!


Never miss ASL's latest fantasy sports news. Send us an email at This email address is being protected from spambots. You need JavaScript enabled to view it. and list the sports you are interested in (NFL, NBA, MLB, NHL, EPL) to start receiving ASL's newsletter.