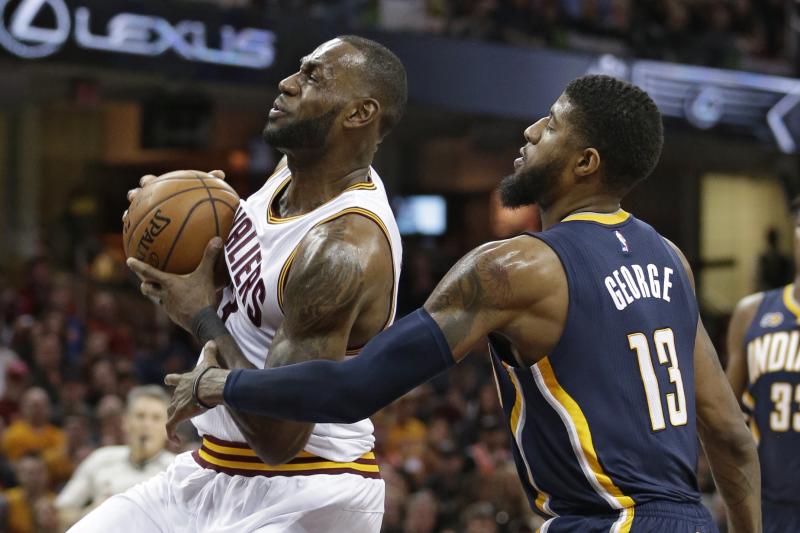 Written by John Adams
13 April 2017
After dropping back-to-back games to the Atlanta Hawks over the weekend, Cavs coach Tyron Lue decided to rest the nucleus of his team during the final two games, basically giving King James and Kyrie Irving the week off. This obviously left the Cavs shorthanded as they closed out the season with four straight losses.
Cleveland still had a chance to grab the top spot on Wednesday night, but the coach took "Taking it Easy" to new heights as he rested his 'big three' James, Irving and Kevin Love. The Raptors took full advantage beating up on Cleveland 98-83.
The second-seeded Cavs open up the post season on Saturday afternoon against the seventh-seeded Indiana Pacers. The Pacers are the hottest team in the East, but needed to win their final five games just to get into the playoffs.
So after playing some of the worst defense in recent memory, can the Cavaliers turn it all around and take care of Indiana? The Cavs took three of four games from the Pacers during the regular season including an overtime thriller two weeks ago that was part of a four game winning streak.
Facing the defending champs, Indiana is a huge underdog, even though they are facing a Cleveland team that appears to have been hibernating since March. The edge goes to King James and company, but his team must start playing with some real purpose and intensity if they have any serious designs on returning to the NBA Finals. The game tips off on Saturday at 3pm and can be seen on ABC.