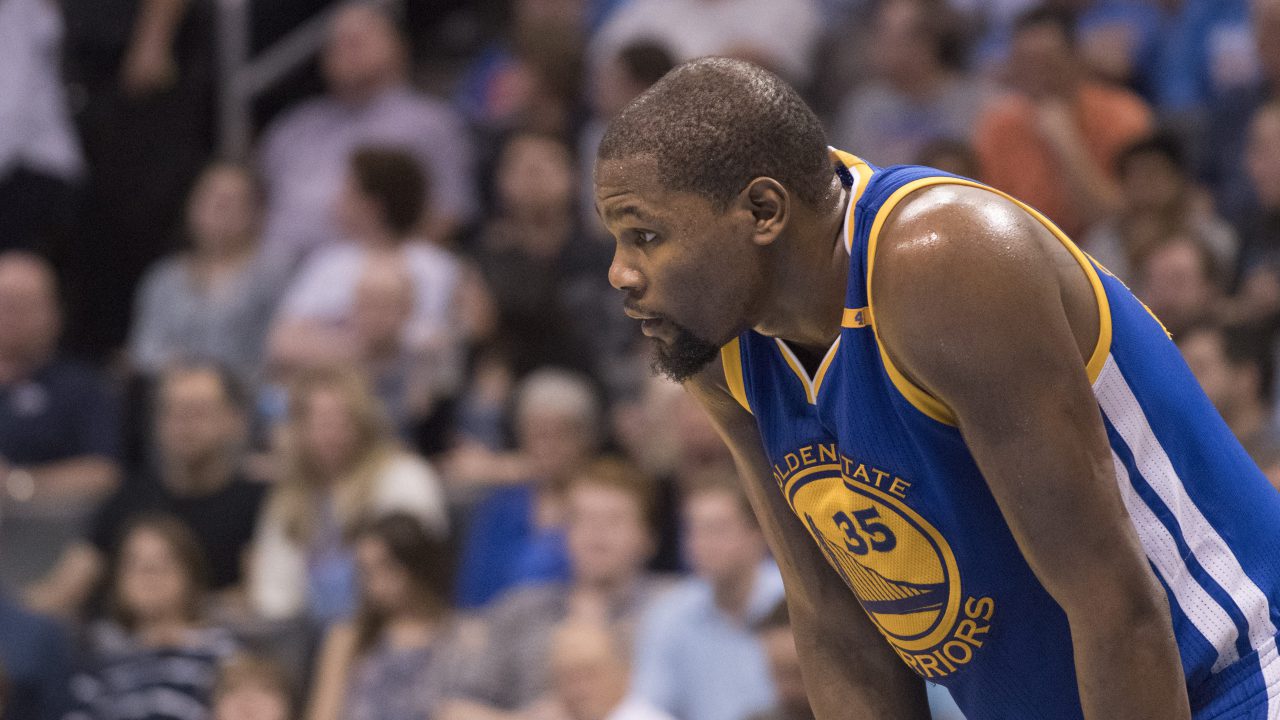 Written by John Adams
30 March 2017
Kevin Durant should be back in time for the playoffs and that's very bad news for the rest of the league.
It took Golden State about two weeks to figure out how to play well and win without their leading scorer. Once Durant went down, the Warriors managed only two victories in their next seven games.
The whispers were everywhere and the San Antonio Spurs felt like the top seed in the West was ripe for the picking. But then a funny thing happened, the Dubs reeled off 8 straight wins showing that while they miss Durant, they are still the team to beat heading into the playoffs.
Warriors head coach Steve Kerr has shown the league that it takes more than just talent to win at the NBA level. Kerr has led Golden State to three 60-win seasons and has shown otherworldly coaching skills since Durant went down.
What do you do when you lose your leading scorer? You ratchet up your defense and show the league that there is always another way to win. One of things that makes the Warriors so much fun to watch is an overwhelming sense of selflessness that Kerr has instilled into his players.
Instead of a team dominated by selfish players trying to boost their personal numbers, this is a squad that always seems to share the same goal, let the open man take the shot and the wins will take care of themselves.
The Warriors are one of the top 3 teams in the league right now. If Durant comes back anywhere near full strength, they may very well claim their second NBA title in the last three years.