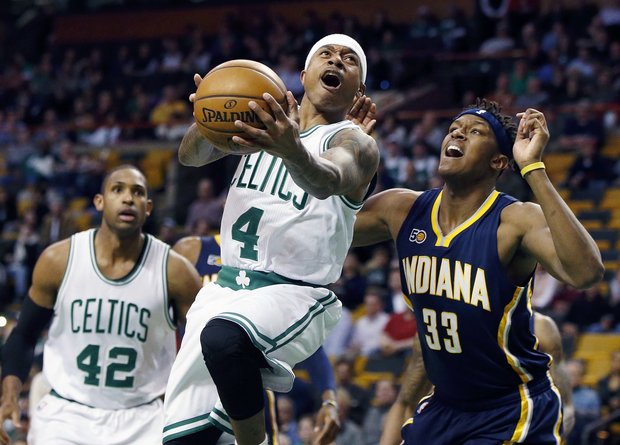 Written by John Adams
23 March 2017
The Celtics are NOT just within striking distance of the Cleveland Cavaliers, they are trying to break in through the back door. Boston is just one game back with ten games left to play and Cleveland needs to stop the bleeding if they want to claim the top spot in the East.
Boston took care of business Wednesday night easily handling the Pacers while Cleveland got punched in the mouth on the road in Denver.
Missing out on the top seed wouldn't be the end of the world for the defending champs, but it would make the run at a repeat title that much more difficult.
Meanwhile, Boston is getting the job done with more than Isaiah Thomas and sharpshooter Avery Bradley. Al Horford is dishing dimes left and right while Jae Crowder is suddenly crashing the boards with a vengeance. This is a hungry team that wants that top spot.
The Celtics play seven of their final ten games at home and are the beneficiary of the easiest remaining schedule in the league.
However, Cavs coach Tyronn Lue doesn't seem the slightest bit concerned. Cleveland got destroyed on Saturday night after Lue decided to rest his starters, so they can't be that worried about Boston. But with games left against San Antonio, Washington, Atlanta and Toronto, the Cavs really have their work cut out for them.