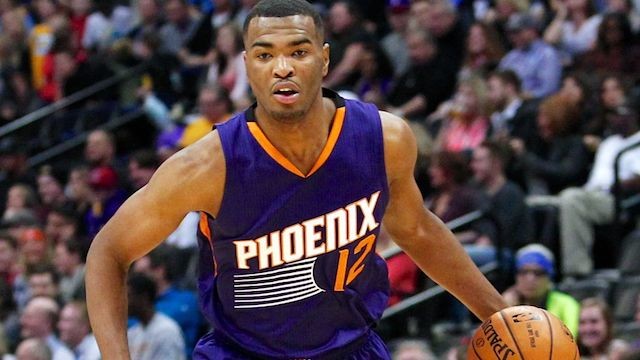 Written by John Adams
17 March 2017
T.J. Warren
At this point, it's not clear what T.J. Warren has to show you to get some enhanced fantasy respect. As the regular season comes to a close, Warren is a difference maker who has NO business rotting away on your waiver wire.
In his last ten contests, Warren is averaging nearly 17 points per game to go along with 8 boards and a .618 shooting percentage. Now that the Suns have shut down Eric Bledsoe for the season, Warren will have an even bigger role going down the stretch with a chance to boost his points per game even higher.
Allan Williams
And since we're chatting about the dismal Suns, there's another player Phoenix is showcasing that's worth a hard look. Center Alan Williams has been on the rise since the all star break averaging more than 10 boards and 1.5 blocks per game.
He's also averaging 13.5 points per game during the month of March and his minutes seem to be on the rise. If you need blocks and don't mind double digit rebounds every night, Williams is your guy.
Jeremy Lin
Going back to the Bledsoe injury, Jeremy Lin is a viable option for those looking for help at the PG position. Linsanity is suddenly putting up some very serviceable numbers for fantasy purposes.
He's playing at least 25 minutes a night for Brooklyn while averaging a respectable 14.7 points per game over his last ten games. Lin collected 8 dimes, 2 steals and 15 points Thursday night against his old squad, the New York Knicks.