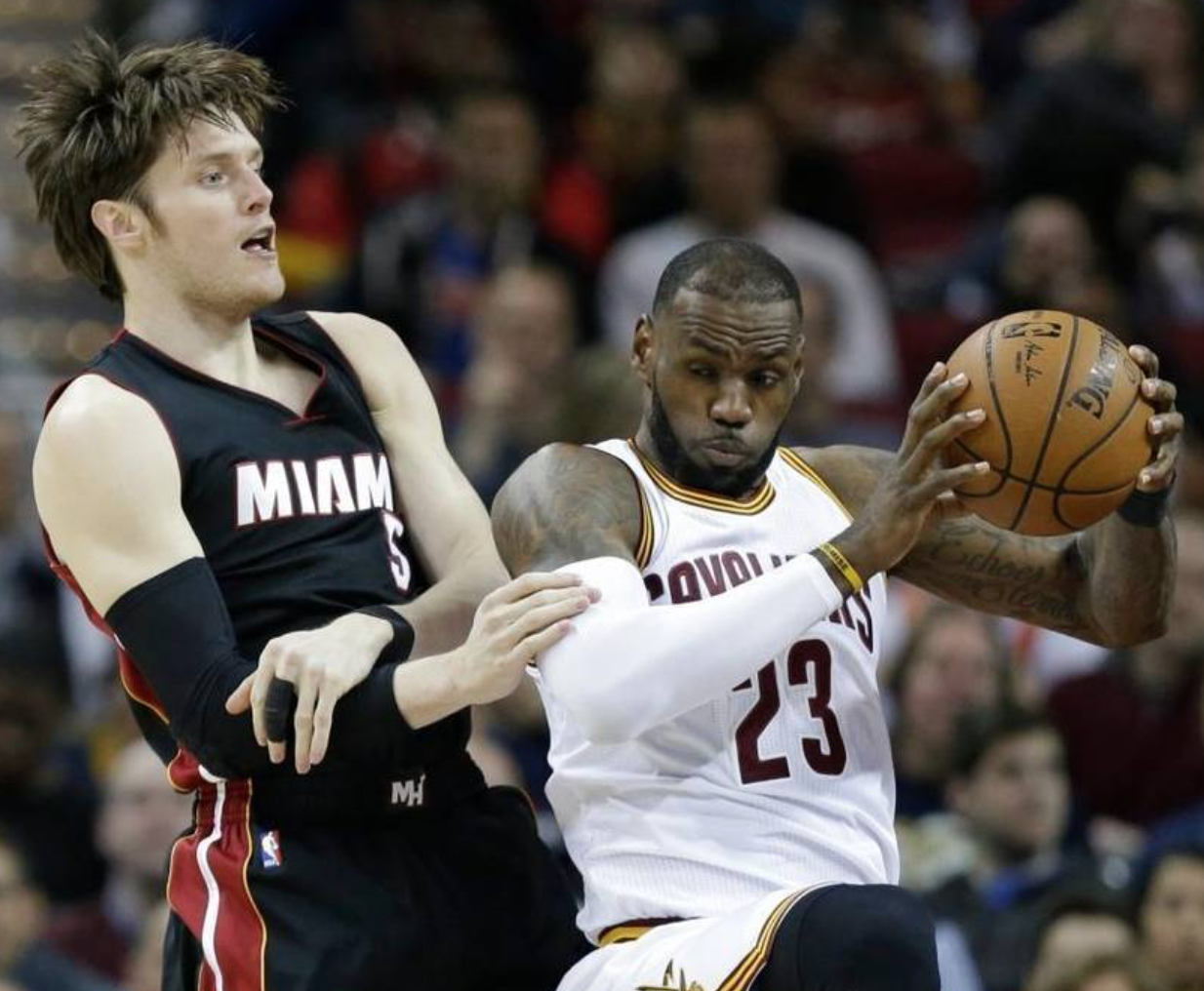 Written by John Adams
08 March 2017
There's no question that the Cleveland Cavaliers still control their own destiny to finish as the top seed in the East, but their margin of error has been shrinking considerably since a bad start after the All-Star break.
The Cavs have just 3 wins in their last seven games since the break and have picked a bad time to slump. The newly acquired Andrew Bogut is done for the season with a broken leg and Cleveland is working the phones trying to find a new center.
Meanwhile, Cleveland has to travel to Detroit Thursday night to face a fired up Pistons club who has racked up five wins in just their last seven games. If King James and the Cavs fall in Detroit, you will hear the warning bells sounding all over the East.
Cleveland missed a golden opportunity to put some distance between them and the rest of the East when they got beat down in consecutive games by the sub .500 Miami Heat this past week. If the Heat somehow squeak into the playoffs, their first round opponent could very well be LeBron and Company.
But the real challenge in the Eastern Conference for Cleveland is the surging Washington Wizards and the Celtics. The Wizards are one of the hottest teams coming down the stretch and trail Cleveland by only 4 games. Bradley Beal and John Wall suddenly have a working bench that is built for distance coming into the playoffs. If the Wiz take care of Denver tonight, they will be only 3.5 games behind the Cavs with a very favorable schedule going forward.
We also can't discount the Celtics who handed the Cavs a 103-99 loss just last week. The Celtics have cooled off a little bit by losing two straight with a big road game coming up tonight in the Bay Area where they will face the Warriors. The Celtics obviously have the fire power to tame Cleveland, but the biggest threat to the Cavs winning the East right now lies with the Wizards.