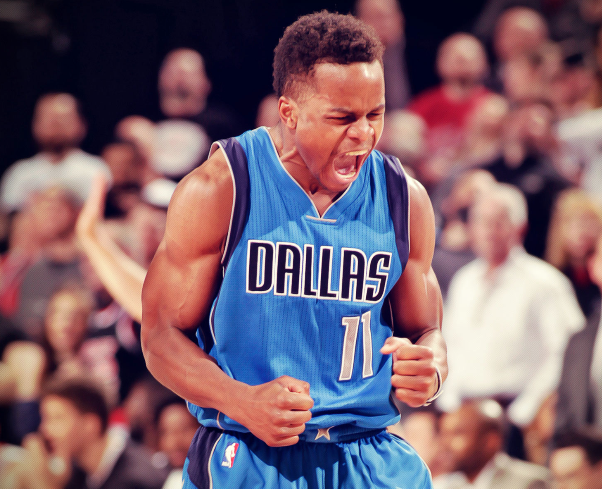 Written by John Adams
24 February 2017
Some guys really know how to make an impression. After playing out just a 10-day contract, it looks like the Dallas Mavericks are handing the keys to the castle to rookie point guard Yogi Ferrell. The Mavs waived Deron Williams Thursday afternoon after Ferrell put on a 10-game rookie display for the ages averaging 15.5 points on 45 percent shooting from the field to go along with 5.1 assists per game.
He also has a 3-point range that could turn out to be one of the top five in the league. Ferrell actually tied the NBA rookie record for threes in Portland on February 3rd when he knocked down 9 of the 11 treys he attempted.
Many fantasy owners didn't really hold onto Ferrell during the all-star break, so there is a golden opportunity to cash in on what appears to be a quality starting point guard and possibly a rookie all-star. Dallas locked up Ferrell for the next two years and if his remaining games are anything like his first 10, you will be forever remembered as a fantasy genius.
The Mavs went 6-4 with Ferrell in the starting lineup and still have an outside chance of making the playoffs. Ferrell has his opportunity to shine and although the sample size is still very small, his rookie numbers are on par with players like Kyrie Irving and Steph Curry. Just on potential alone, you must make room on your roster for the rookie before someone else does.