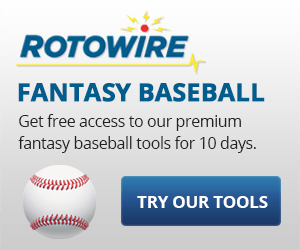 Rotowire gives you tools and up to the minute fantasy news that give you the edge you need to win. See details to get a free 10-day trial.
RotoWire is the leading premium f
antasy sports information and league management services for football, baseball, basketball, hockey, racing, golf, and soccer. 
For your free 10-day trial click here