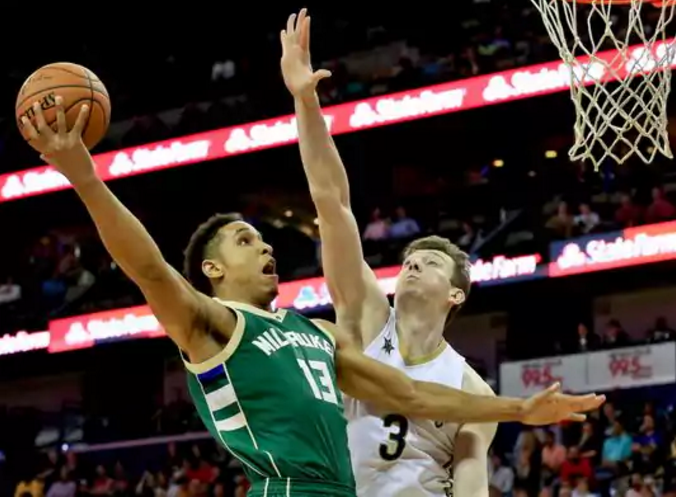 Written by John Adams
17 February 2017
Rookie Malcolm Brogdon could pay big dividends for fantasy owners who can afford to be a little patient during the second half of the fantasy season. The young guard has seen a slightly expanded roll with the Bucks since Jabari Parker went down with a season-ending injury last week.
The minutes aren't there yet, but the rookie has shown great promise this season and Milwaukee needs him to step up if they are going to grab a playoff spot. His 3-point shooting average sits at 42.5 percent, which puts him in the top ten in the league.
The biggest threat to his success may lie with the return of Khris Middleton who scored 20 points in just 26 minutes Wednesday night against the Nets. Middleton could be also provide fantasy gold, but he comes with a great deal of injury risk. Middleton is textbook Boom or Bust, while Brogdon provides more stability for a balanced fantasy team.
Even if Middleton goes off, Brogdon still boasts plenty of upside as a solid shooting guard who is improving with each game he plays in the NBA. He knocks down the threes, takes care of the ball and can bring the thunder underneath. If you haven't seen him dunk, look him up, he is fun to watch.
Another check in the plus column for Brogdon is the sputtering play of Matthew Dellavedova. Dellavedova has managed a double digit point total (10) just once this month and it sees like the more minutes he plays, the less he seems to score.
Brogdon is still a diamond in the rough, but he's a guy you should add to your roster who is chalk full of potential for the second half of the season.