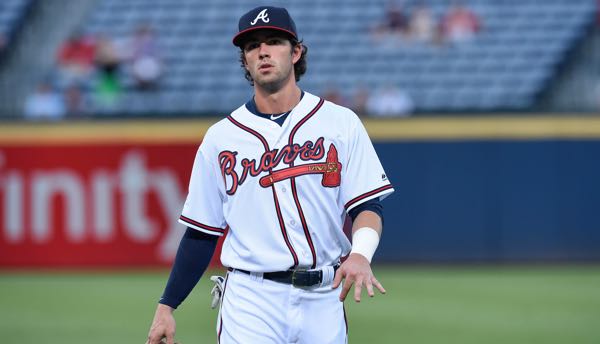 Written by Brian Murphy
13 September 2016
Good luck to all who are aiming for that brass ring in your fantasy baseball leagues. Don't let the beginning of the fantasy football season get you off course. There is still important work to be done.
Hunter Strickland, RP, San Francisco Giants
It looks like the eighth time was the charm for Santiago Casilla. He blew his eighth save of the season Friday, and manager Bruce Bochy has had enough. Bochy hasn't officially anointed Strickland as his new man in the ninth, but the fact that he was summoned to get the last four outs Sunday is telling. Strickland had little problem getting through the Diamondbacks' lineup, notching the save with a couple of strikeouts. He possesses more natural closer stuff than Casilla because, although Strickland has struck out "only" 52 batters in 57.2 innings as of Monday, he has a 100-mph heater in his arsenal. For the year, Strickland owns a 2.65 ERA. He should keep getting opportunities to shut the door for this playoff contender.
Andrew Bailey, RP, Los Angeles Angels
Now here is a closer from a non-playoff contender whom you should look at. The Angels have had a bevy of ninth-inning men this season: Huston Street, Fernando Salas, Cam Bedrosian, Steve Bedrosian, Troy Percival, Bryan Harvey, Lee Smith. That list may not be wholly correct, but the point remains. Although Bailey's full-season numbers can cause eye damage if looked at directly for too long -- 5.70 ERA, 4.66 FIP -- he is 3-for-3 in save chances with the Halos this month and has permitted a just single baserunner in four appearances since getting picked up in August. Bailey is not the same pitcher who saved 26 games for the Athletics and won Rookie of the Year in 2009, but he has proven over the past 10 days that he can still get the job done. The Angels won't give him that many chances to save games simply because they don't win many. When they do, you can bet that it'll be a close affair, and Bailey will have been called upon to get the final outs. 
Dansby Swanson, SS, Atlanta Braves
Not to overrate a small sample size -- although that's kind of what everyone does when looking for a waiver wire replacement -- but Swanson in a groove in Atlanta. The first overall pick from the 2015 MLB Draft has nine nits in his last 20 at-bats, including two homers (one inside-the-park HR) and four RBIs. Batting seventh or eighth in the Braves' lineup doesn't present a player with many opportunities to post big numbers. However, that doesn't seem to matter to Swanson right now. He's clearly feeling comfortable at the plate and is worth a flier based off of his pedigree alone.