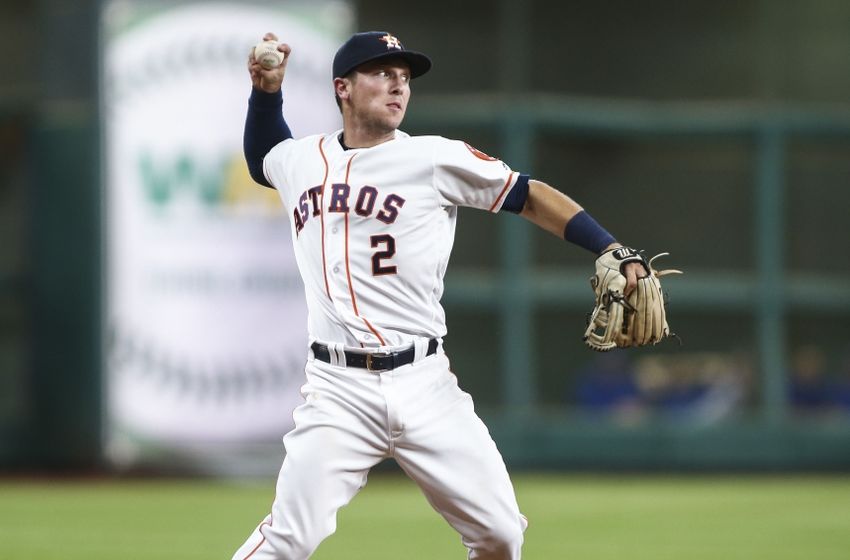 Written by Brian Murphy
29 August 2016
Hopefully you took my advice last week and added Reds starting pitcher Anthony DeSclafani prior to his start versus the Diamondbacks on Saturday. All he did was craft a complete-game shutout with nine strikeouts. Let's get to this week's MLB players who are worthy of a home on your roster.
Alex Bregman, 3B, Houston Astros
This column begins with an Astros third baseman for the second straight week. Hopefully this one doesn't suffer a hamstring injury a couple of days from now like Yulieski Gourriel did. Bregman's overall numbers don't look impressive -- .242 average, five home runs and 17 RBIs in 128 at-bats -- but it's a matter of context. To appreciate what Bregman is doing now, you have to understand just how much he scuffled at the plate once he debuted July 25. He was hitless in his first 18 ABs and two for his first 38. Since Aug. 6, however, he has a .963 OPS. Bregman's power has come on in a hurry too, as he has launched all of his five homers since Aug. 16. As of Monday's baseball news, Bregman has 18 hits in his last 51 at-bats. He is showing exactly why he was the No. 2 pick in the 2015 draft and a top-ranked prospect heading into this season. As long as he keeps batting directly in front of Jose Altuve and Carlos Correa, Bregman is going to get plenty of pitches to crush. He's crushing right now and is still available in almost half of all fantasy MLB leagues.
Derek Holland, SP, Texas Rangers
Staying in the Lone Star State, injuries have sidetracked Holland's once-promising career, limiting him to just 180.1 innings pitched since the start of the 2014 season. It hasn't always been smooth sailing when on the mound either, as Holland has posted a 4.77 ERA between 2015 and 2016. His strikeout rate has dropped significantly, and it's striking to see how much of a fly ball pitcher he has become, which isn't exactly a good thing when pitching in Texas. But Holland has recently given us a couple of reasons to be positive. Since returning from a shoulder injury Aug. 23, he has strung together a pair of six-inning, one-run outings. The most recent one occurred Sunday against Cleveland's sixth-ranked offense. Is this success just a blip or something more? I'm willing to find out. Holland will start against the Astros this week.
Ender Inciarte, OF, Atlanta Braves
Yes, even some secondary players on the worst team in baseball can help you in your quest for a league championship. Inciarte, an oft-overlooked part of the blockbuster trade between the Braves and Diamondbacks from this past winter, has raised his OPS almost 60 points over the past couple of weeks with the help of eight multi-hit performances in his last 14 games. His batting average is up to .283 after ending at .303 last year. Inciarte is a heavy singles hitter, but he can bolster your team's BA and pitch in some steals as well.