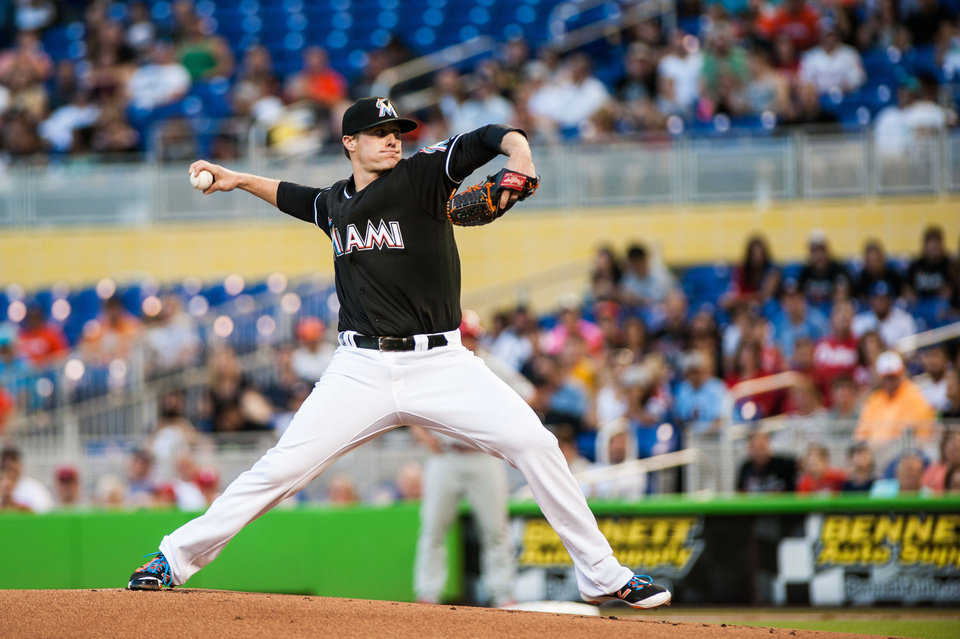 Written by Brian Murphy
16 August 2016
Our latest look at those valuable fantasy baseball free agents worthy of your attention. 
Tom Koehler, SP, MIA
Sunday marked Koehler's worst outing in a month, and it was still pretty solid. He allowed three runs and seven baserunners over six innings with five strikeouts. Combined with his previous four starts, Koehler has now allowed just five earned runs over 33 innings. He has posted a 0.76 WHIP during this span and struck out 23. Koehler is 30 years old. He's not new or have a sky-high ceiling. He doesn't throw especially hard or have a baffling repetroire of pitches. All fantasy MLB owners need to know is he getting the job done right now, and with his next three starts scheduled to come against the Pirates, Royals and Mets -- all offenses that rank among the league's bottom half in runs and OPS -- he should keep right on rolling.
Dan Straily, SP, CIN
Straily lasted just 5.1 innings on Saturday, snapping his streak of seven consecutive quality starts. He did give up 10 hits but permitted just two runs, which kept in tact another streak: eight straight outings with no more than three earned runs allowed. Straily, like Koehler, has held a lovely WHIP during his current run (0.86) and has some favorable matchups on the way. He will face the Stanton-less Marlins this week and, after a challenging start versus the Rangers, he'll take the hill against the downtrodden Angels. As long as your team isn't desperate for wins -- the Reds don't get many of those -- Straily can help you in many other categories.
Tony Watson, RP, PIT
Let's show some love to the ninth-inning men, too. Watson, for instance, is still available in far too many leagues even though he has a stranglehold on the Pirates' closing gig and has been one of baseball's most reliable and durable pitchers out of the pen. Since moving into the ninth when Mark Melancon was traded July 30, Watson has picked up five saves. How he is still available in 40 percent of Yahoo leagues makes absolutely zero sense. Watson has appeared in more than 270 games since the start of the 2013 season, posting a 2.10 ERA. He has deserved his chance to get the glory in the ninth. Expect him to make the most of it.
Adam Ottavino, RP, COL
If Watson's still not hanging around your league's waiver wire, check out Ottavino. He was 3-for-3 in save opportunities in April 2015 before Tommy John surgery put everything on hold. He's back now, still throwing in the mid-90s, and thanks to the struggles of Carlos Estevez, he is the Rockies' latest closer. If you combine his abbreviated 2015 and 2016 numbers, Ottavino has a struck out 28 batters in 23.1 innings while walking just five. Oh, and he hasn't allowed an earned since 2014. That's kind of cool. It's also a good way to keep your job, and the Rockies badly need some late-inning dependability as their playoff hopes cling to life.