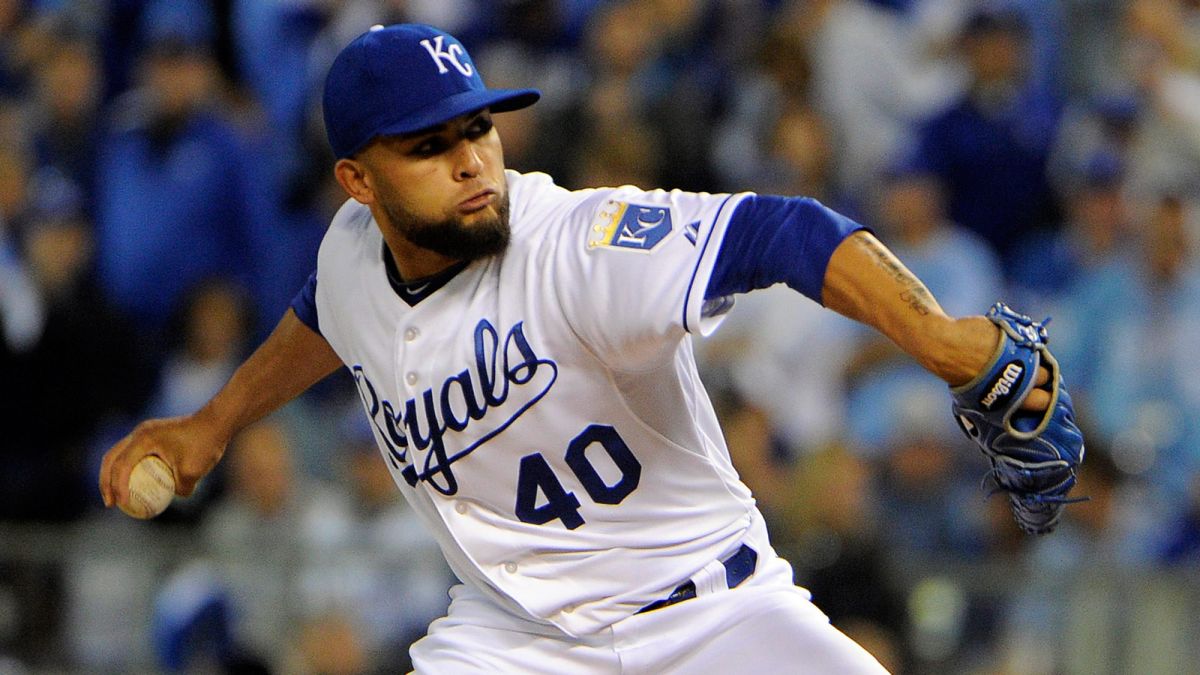 Written by Brian Murphy
01 August 2016
Kansas City Royals
On Sunday, Wade Davis was placed on the disabled list due to right forearm issues for a second time in July. That makes Kelvin Herrera a must-own. Although the Royals' recent struggles have made save chances a rare beast in Kansas City, Herrera is now the unquestioned closer for the reigning World Series champs and has been his usual dominant self this season. He owns a 1.57 ERA, a 0.88 WHIP and has struck out 57 batters in 45.2 innings. Herrera has been an outstanding reliever for a few years, but he's in the midst of arguably his best season. 
Pittsburgh Pirates
After missing out on Aroldis Chapman, the Washington Nationals finally landed the cure for their ails in the ninth inning (they hope) by trading for Mark Melancon. That has opened the door for Tony Watson to take over in the ninth for the Buccos. He isn't an overpowering pitcher -- his career strikeouts-per-9 average is 8.1 -- but his heavy sinker and changeup generate a good amount of swings and misses. He also has a rubber arm, having been among the league leaders in appearances over the past two years. With a career ERA of 2.48 and four consecutive seasons with a sub-3.00 mark, Watson has definitely earned his shot to close games out. 
New York Yankees
The Yankees are rebuilding. That feels weird to type, but it was all but confirmed Sunday morning's baseball news when the Yanks traded Andrew Miller to the Indians for a package of prospects. Miller will now close in Cleveland, moving Cody Allen into a setup role. For New York, Dellin Betances is the easy choice to take over in the ninth. He was already on many fantasy baseball rosters because of the boost he provides in the ratio categories. You don't need me to tell you that he should now be 100 percent owned. Even though I just did.
Arizona Diamondbacks
The Bronx Bombers, however, didn't just sell off relievers Sunday; they also brought one aboard in former Yankees farmhand and Diamondbacks closer Tyler Clippard. He'll set up Betances, but who is now the closer in the desert? Jake Barrett, for now. That was the word from D'Backs manager Chip Hale this past weekend. For the year, the 25-year-old rookie has compiled a 2.79 ERA through 38.2 frames and has struck out a hair more than one batter per inning. Dating back to June 27, Barrett has allowed just one earned run over 13 appearances (10.2 innings). He has also recorded two saves in the past couple of weeks. If Herrera, Watson and Betances aren't available in your league and you are desperate for saves, give Barrett a look-see.