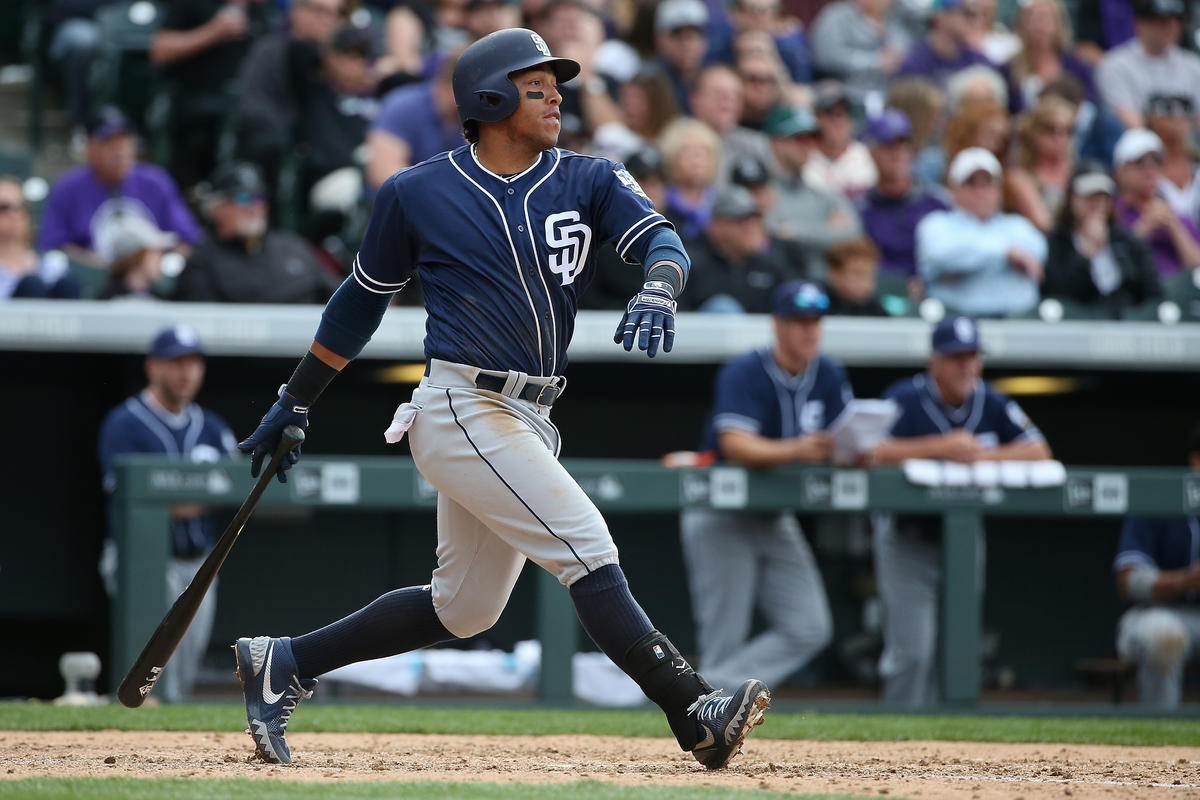 Written by Brian Murphy
19 July 2016
Brandon Maurer, RP, SD
At this point in the year -- pardon the cliche -- players are who they are. Fantasy baseball owners know which players will help them and those, no matter how long we have held out hope for the contrary, will not. However, there will always be two classes of MLB players who will keep the waiver wire flush with fantasy lifelines: Newly promoted prospects and newly named closers. Segue: Maurer. 
A couple of weeks ago, after the Padres sent Fernando Rodney to the Marlins, I said Ryan Buchter was the most deserving arm to fill in as closer. That may still be so (Buchter has allowed just two hits in seven innings this month), but it's clear that the job belongs to Maurer right now. His overall numbers still look pretty bad; a 5.15 ERA and a 1.33 WHIP don't win many beauty contests. But he notched two relatively stress-free saves versus the Giants over the weekend. The Padres are not a good team, and Maurer doesn't have a lot of room for error as the closer. But the closer, he is. That means he needs to be owned in all fantasy leagues immediately.
Yangervis Solarte, 3B, SD
Another Padre?! Yep. Some of you may not get a chance to watch a lot of West Coast baseball and thus may not know much about these guys. However, you should know that Solarte has been scorching for nearly a month. Specifically, since June 23, he is hitting .351 (27-for-77) with 16 RBIs and 14 extra-base hits. An added bonus is Solarte's position eligibility. Whether you need a boost at first, second or third base, he can help you. 
Sandy Leon, C, BOS
This listing is much more speculative. At least put Leon on your radar. His amount of playing time is pretty nebulous right now, but he's doing everything he can at the plate to get more of it. Although he has taken just 62 at-bats, Leon is hitting a preposterous .452 with nine doubles and two home runs. The Red Sox have dealt with a lot of injuries at catcher this season, and although Ryan Hanigan is now active, it should be noted that he's hitting a paltry .192 with a .519 OPS over 78 ABs. Yes, the veteran Hanigan is much more adept behind the plate, but at some point, Leon should get more of the PT he has earned with his bat. Perhaps the Red Sox believe they have enough offense already stocked in their lineup that they can survive with Hanigan in return for his defense. I don't know. But it seems like people are starting to realize how good Leon has been in his small sample. That may lead to more pressure being put on Boston's coaches to find a way to get the 27-year-old Leon on the field more frequently.
Catcher remains a fairly thin position in fantasy, and there's no doubt that Leon would be a tremendous help to many. We just need to see the Red Sox reward him properly.