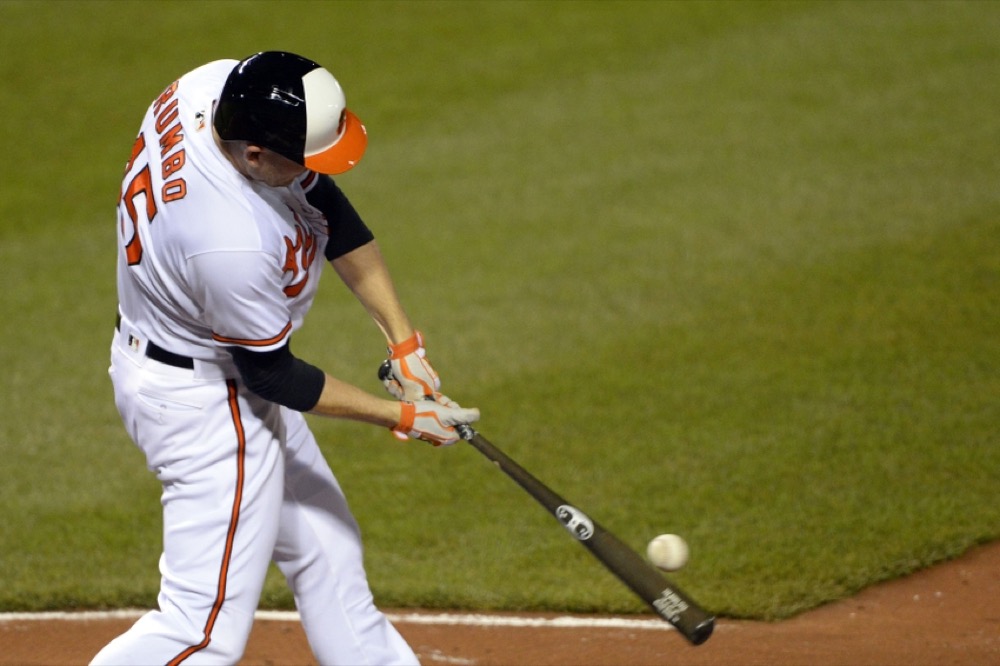 Written by Brian Murphy
12 July 2016
The All-Star break has arrived, so let's put together an All-Star team, fantasy style. These aren't just the best, most productive MLB players from this season because success in fantasy baseball has a lot to do with finding value. Here are the studs who have given our teams so much for so little. This squad will include three outfielders, three starting pitchers and one player from every other position.
Wilson Ramos, C, WSH
The first and certainly not the only player on this list who went undrafted in most leagues this year, Ramos has arguably been the best catcher in fantasy. He has more hits, home runs and RBIs than Buster Posey. He ranks fifth in all of baseball with a .330 average.
Wil Myers, 1B, SD
Myers will be batting cleanup in his home park during the All-Star Game, a tremendous honor to recognize his awesome first half. He is the only player who ranks among the top 10 at his position in runs, hits, home runs, RBIs and stolen bases. Myers' 15 steals really set him apart.
Daniel Murphy, 2B, WSH
Who would have thought that Murphy's ridiculous 2015 postseason was just a precursor for what lie ahead? Murphy is still hitting home runs, but now he leads the league in average and is a legitimate MVP candidate. Not too shabby for a common late-round pick this spring. 
Aledmys Diaz, SS, STL
Lots of qualified candidates for this spot -- Trevor Story, Francisco Lindor, Jean Segura, Jonathan Villar, etc. -- but I'll choose the Cuban rookie whose name many people couldn't even pronounce correctly until the season began. Diaz was thrust into the Cardinals' lineup due to an injury to Jhonny Peralta and hit better than .400 into May. He's cooled off since, but fantasy owners still have to be delighted with his current .315-.380-.536 slash line.  
Eduardo Nunez, 3B, MIN
Third base has largely held true to form at the top, but Nunez has joined the party thanks to his power-speed combination (12 homers, 22 steals). He is batting .321 after entering this season with a career .267 mark at the plate and is just one of three players with at least 20 steals and 10 home runs. One is Jose Altuve. The other is the next member of this team.
Melvin Upton Jr., OF, SD
He still has his flaws, but Upton Jr. has been one of the game's best comeback stories as well. He's on pace for a 30-30 season. Can you imagine anyone saying that about this guy four months ago? It's been amazing to watch him reclaim his past glory following a couple of absolutely awful years.
Ian Desmond, OF, TEX
Signed by the Rangers in late February, Desmond has used his frustrating free agency period as fuel for what looks like a career year in the making. He has helped owners in all of the major counting categories and has posted a .322 averAage and a .375 on-base percentage to go along with everything else.
Mark Trumbo, OF, BAL
Trumbo has fit the definition of "slugger" for years. But in 2016, he is batting a very respectable .288 while leading the world in homers and total bases. Trumbo has been, surprisingly, more than just a cheap source of power.
Johnny Cueto, SP, SF
After a trying second half of 2015, Cueto fell to the second or third tier of starters in preseason drafts. However, he has been nothing but an ace. He is second in the league in wins, third in ERA, sixth in WHIP and owns a league-best four complete games.  
Rich Hill, SP, OAK
This lefty has aged like a fine wine, throwing his best ball at 36 years old. Hill was the AL Pitcher of the Month in May and despite missing all of June due to injury, he still has nine wins on a bad Oakland A's team as well as a pristine 2.25 ERA and 90 strikeouts in 76 innings.
Steven Wright, SP, BOS
How about some love for the knuckler? Wright has been baffling hitters all year long. Of course, he has thrown a bunch of innings and three complete games, but he also possesses a 2.68 ERA and 10 wins.
Alex Colome, RP, TB
Don't pay for saves? You got that right. Colome is 19-for-19 in save opportunities and had a sub-1.00 ERA into mid-June. Now if only Tampa Bay would win more games and help Colome boost his numbers.