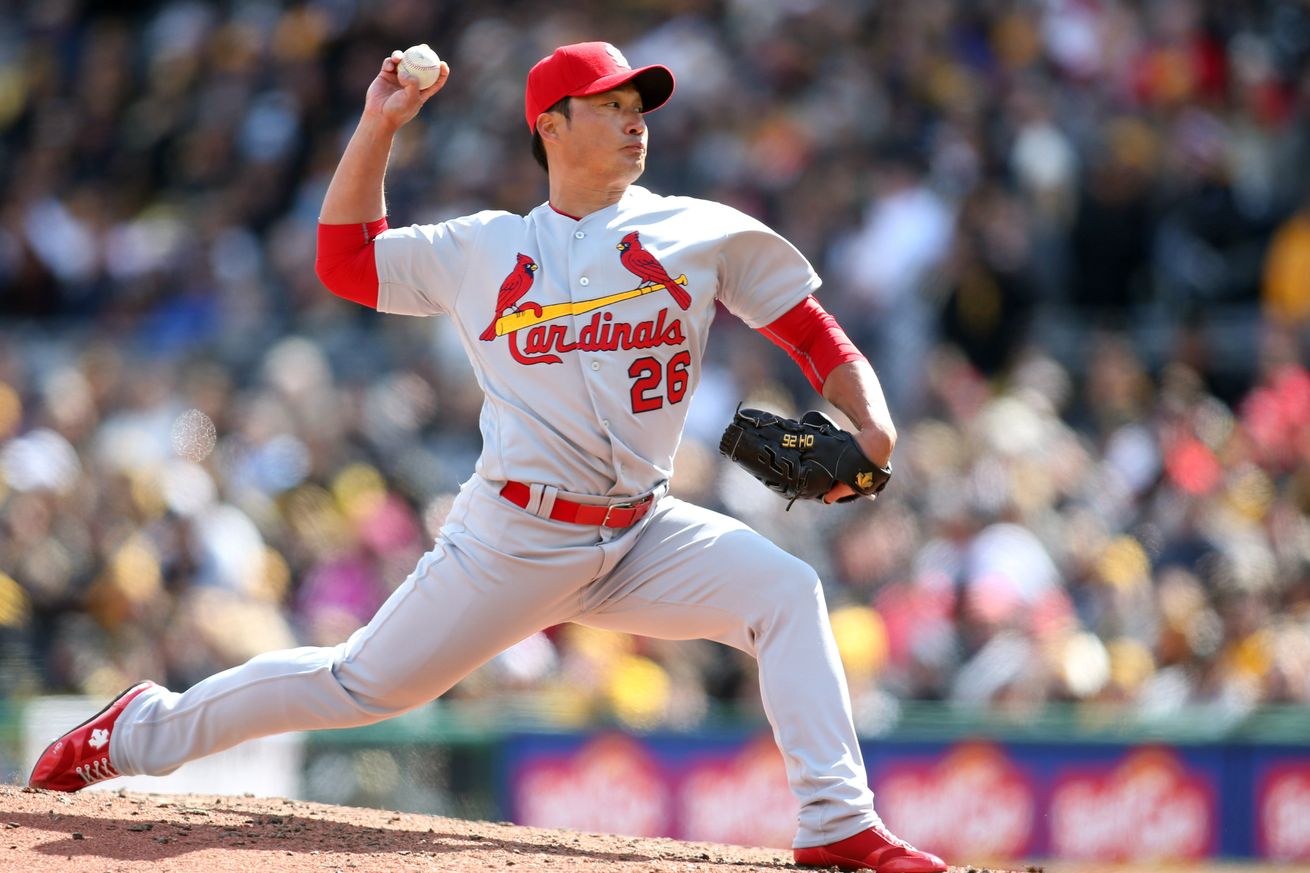 Written by Brian Murphy
27 June 2016
Seung-Hwan Oh, RP, STL
I said in my Closer Carousel article this week that Oh deserves to get the first shot at save chances in the wake of Trevor Rosenthal's demotion Saturday. On Sunday, it sure looked like Oh was going to get that shot until the Cardinals decided to stage a home run derby in the late innings versus the Mariners. Kevin Siegrist and Jonathan Broxton, the two other pitchers in this "competition," appeared in the game while Oh was held back in the 11-6 victory. But there are two things worth noting: Oh began warming up in the ninth when Seattle got a man on base. And Siegrist, Oh's greatest challenge for the closer title, surrendered a three-run homer to the first batter he faced. There's nothing definitive yet, but manager Mike Matheny has possibly tipped his hand here. Oh needs to be added in all leagues. He's allowed seven earned runs through 38 innings this year while compiling a 51:8 strikeout-to-walk ratio.
Devon Travis, 2B, TOR
I can't quit Travis. I endorsed him in the space earlier this season and I'm doing it again. I waited patiently for him to return from his shoulder surgery and hoped he would pick up right where he left off last year when he debuted on May 25. That didn't happen. Through his first 16 games, Travis hit a scant .150 with a .438 OPS. But Travis has been in the zone since June 12, going 19-for-47 with 11 RBIs in 12 games. And if you thought Travis' shoulder problems would sap him of his power, he has homered three times during this hot streak. As a reward for his recent success, Travis has been listed either first or second in the Blue Jays' lineup in four of their past five games. Travis has 11 extra-base hits in 102 at-bats this season and has raised his OPS more than 300 points following that slow start. 
A.J. Reed, 1B, HOU
The man whom Baseball America ranked 11th on its preseason top 50 prospects list has made it to the show. Reed got his first taste of the majors Saturday, walking twice, scoring twice and getting an RBI. Entering Monday, he is still looking for his first hit, but those will come as will the homers. He hit 34 out of the park last year and owns a  .311-.399-.566 slash line through 994 at-bats in the minors. Considering that Astros first basemen are hitting just .239 with a .311 on-base percentage this year, Reed should stick around as long as he doesn't embarrass himself early on.