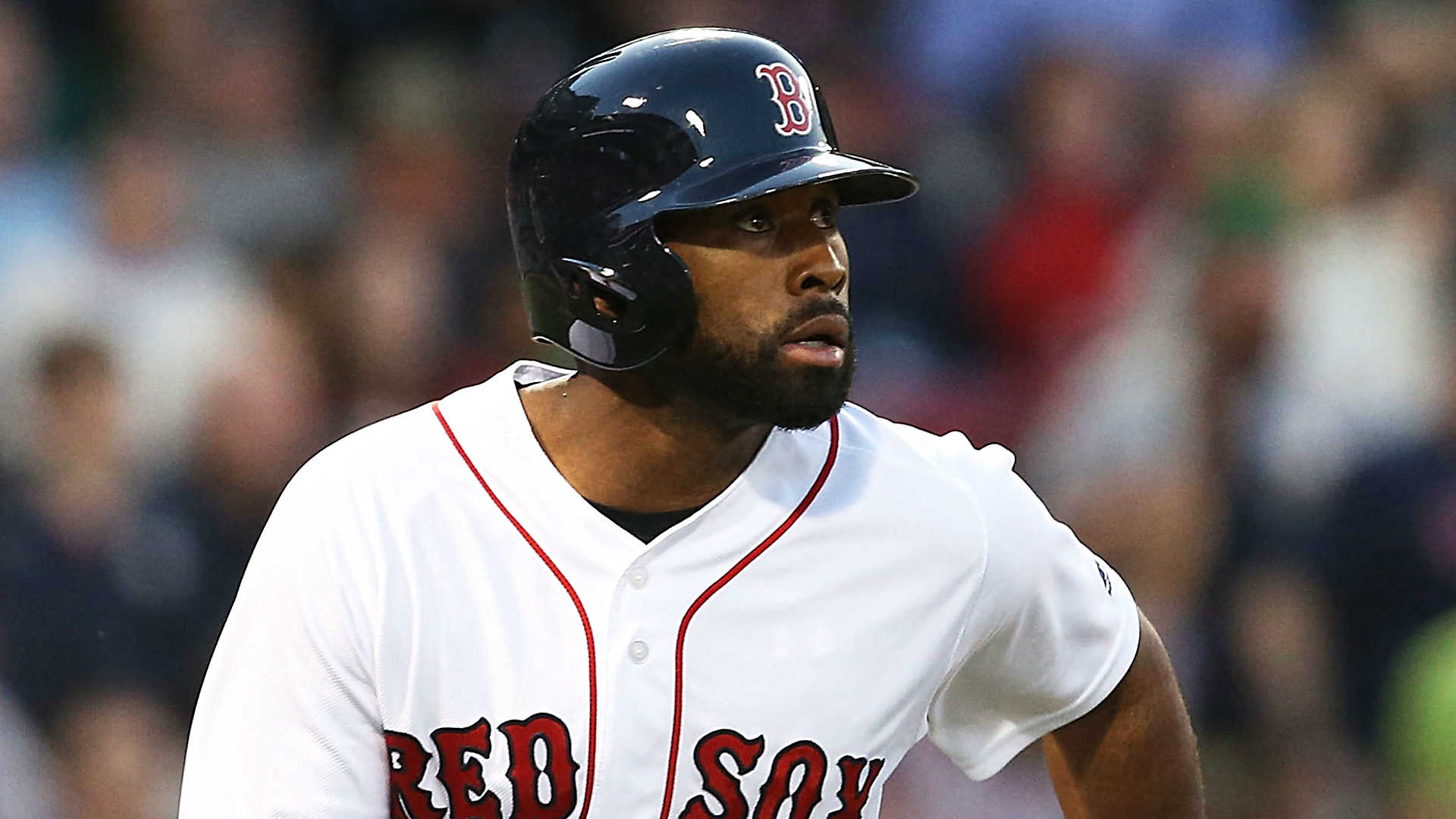 Written by Brian Murphy
31 May 2016
A lot of fantasy baseball studs went about their usual business in May, putting up the ridiculous numbers that have become standard for many of them. But let's cover some less-heralded players who heated up with the weather as this month comes to a close.
Jackie Bradley Jr., OF, BOS
Bradley's hitting streak, which ended Thursday at 29 games, was the offensive story of the month. Part of its charm had to do with Bradley's history. Here's a former first-round pick who had a sub-.200 average through his first 500 major league at-bats, covering three seasons. Through Sunday he compiled a .387/.477/.688 slash line this month with seven homers and 23 RBIs. Even after he streak was snapped, Bradley has found ways to be productive. He had two runs, two RBIs, a stolen bases and four walks during Boston's weekend series in Toronto. A couple years after Bradley had nearly four times as many strikeouts as walks over 394 at-bats, he has drawn 16 walks next to only 15 Ks this month.
Jonathan Villar, 2B, MIL
Villar is another player whose production is spiking to previously unforeseen heights. Including his minor league days, Villar has never had a .300 average or a .800 OPS at any level entering 2016. So, with almost one-third of the season done, Villar has a .307 average and an .835 OPS. In May, he has a .356 average and a .938 OPS. That's pretty crazy, and it probably won't last; Villar has an equally crazy .419 BABIP. But even as Villar's success with the bat settles, he will be able to make a difference with his speed. Villar leads MLB with 18 stolen bases, 13 of which have come in May. He clearly has the green light whenever he prefers as his 24 attempts are tops in the league by a decent margin. Couple his thievery on the basepaths with 16 RBIs this month and you have a month to remember, the best of Villar's entire pro career.
Rich Hill, SP, OAK
No one was better on the mound in May than Clayton Kershaw, who, for the time being, he has thankfully quieted those time-killing debates over who is the game's best pitcher right now. However, another lefty who is worth spotlighting for the purposes of this column. The 36-year-old was a revelation last September when he posted a 1.55 ERA, a 36:5 strikeout-to-walk ratio and held opposing batters to a .410 OPS. This month, he's handed out a few more walks (37:15 K-to-BB ratio), but that's still a massive improvement from Hill's numbers from just a few years ago. He won five of his six starts and allowed no more than three earned runs in any of them. Let's hope the reportedly mild groin strain that Hill suffered Sunday is just that. I think this roll has a chance to carry through.