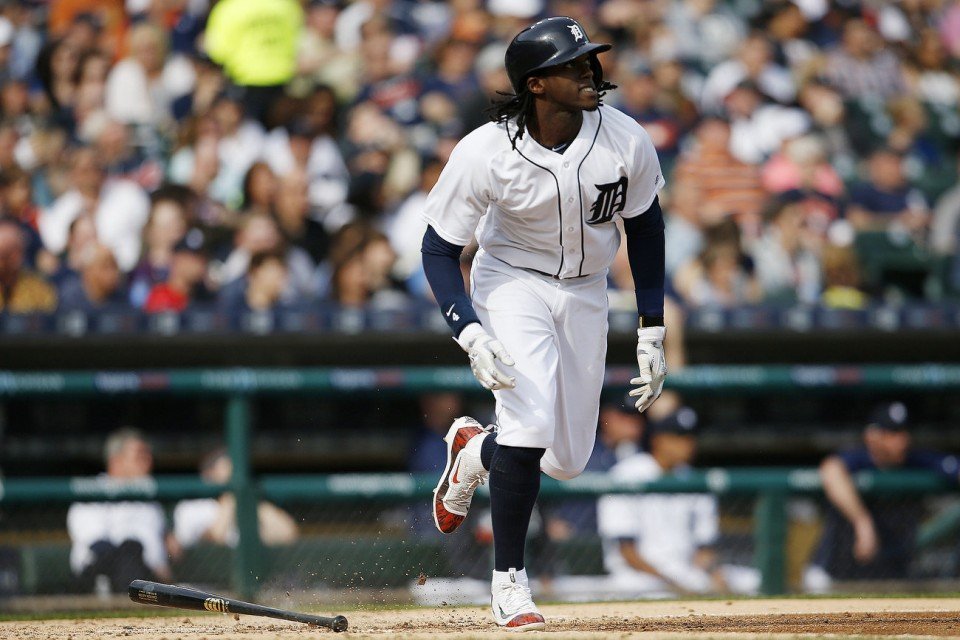 Written by Brian Murphy
23 May 2016
The key for a successful fantasy baseball season? Tweak, adjust and always look to improve your roster throughout the season. The goal every week with our look at potential free agents in your league is to help you do just that. This edition includes a batter the baseball world has long waited to put it altogether who might be finally doing just that.
Cameron Maybin, OF, DET
I will keep this entry short because Maybin is flying off of shelves in all leagues, and you shouldn't wait any longer. His sudden popularity is no surprise. Since making his 2016 debut on May 16, all he's done is go 12-for-20 with five runs, five RBIs and four stolen bases. Maybin has never been a long-ball maven, but he hit 10 homers and nabbed 23 bags last year for Atlanta. He's also often been much more hype than substance in the long run, and hitting seventh isn't an ideal spot. But at this point, who cares? He is absolutely raking in a top-10 offense. Get him for cheap and ride the wave for as long as you can.
Junior Guerra, SP, MIL
For those in deeper formats, here's an arm to look at, just out of pure curiosity. It's not every day that an available starting pitcher limits the Chicago Cubs' offense to five hits over seven innings and notches 11 strikeouts. That is what Guerra accomplished in his May 19 victory. It's one thing to succeed versus the Padres, whom Guerra shut out over six innings in his previous start. But the best team in baseball? And this year's Cubs have been much better at making contact than last year's edition, which led the majors in Ks by a wide margin. As with Maybin, this is very unlikely to be the norm for Guerra. He is 31 and has made just seven appearances at the MLB level. He's a pretty good strikeout pitcher – he's averaged a little less than one per inning throughout his pro career, minors included. However, Guerra has shown shaky control in the past. But beating the Cubs with so many strikeouts should get you some love. Plus, it helps that his next start is scheduled to come versus the Braves on Wednesday. Throw him out there if your rotation needs some help.
Carlos Beltran, OF, NYY
The 39-year-old Beltran has proven to be an oldie but a goodie while the Yankees' offense has looked mostly old. He is coming off a four-game series in which he tore up the A's, batting .500, driving in eight runs and collecting six extra-base hits. Beltran now has more RBIs than Manny Machado and more extra-base hits than Mike Trout. He's not going to supply a high average, but his .294 on-base is bound to go up; it's not like him to be drawing walks only 4.3 percent of the time. And he's available in many, many leagues. Don't forget about him yet; Beltran is showing that there is plenty of life remaining in his bats. On Tuesday, he and the Yankees will begin a series at home, where he is slugging .578. So expect him to continue picking up the fantasy points in chunks.