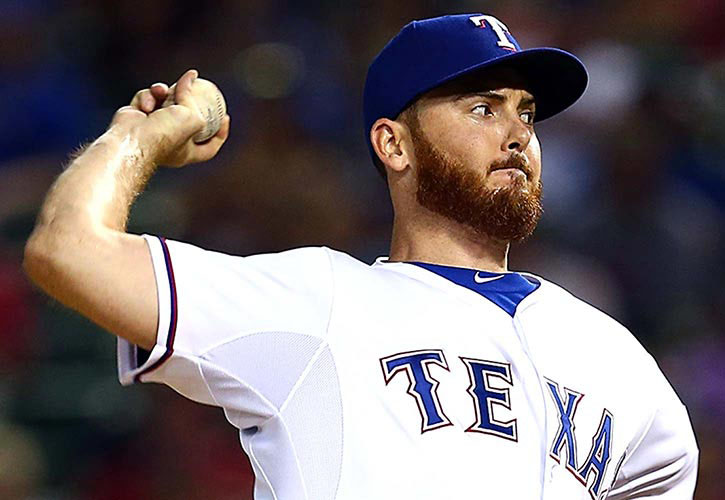 Written by Brian Murphy
21 May 2016
We have all heard the adage: "Don't want to pay for saves." Quality closers become available on the waiver wire with the inevitable turnover some teams experience at the back of their bullpen. This week, we saw one team name a new closer and we may see a couple more changes before May expires. Let's cover what's going on in the ninth with these teams.
Texas Rangers
The Rangers finally pulled Shawn Tolleson out of the ninth inning after he gave up a game-deciding grand slam Tuesday night. Tolleson set career-highs in a bunch of categories last season on his way to shutting down 35 games. This year, he is experiencing a serious regression as his strikeout and walk rates have sped off in the wrong directions. Tolleson is also missing very few bats; his zone contact and overall contact percentages are inside the top 10 among all relievers. So as Tolleson and his 9.20 ERA step aside, it's Sam Dyson who steps into Texas' closer's role. He has been brilliant thus far, posting a 1.89 ERA through 19 innings. He needs to be picked up in all fantasy leagues. Dyson throws a very hard sinker and although he hasn't been piling up the Ks – 13 in 19 innings – he induces a lot of ground balls and weak contact. Jake Diekman, who has a better strikeout rate than Dyson, is probably the next in line, but Dyson is the immediate add. He has the stuff to keep the job for the rest of the season.
Tampa Bay Rays
No matter how you look at it, Alex Colome has been outstanding for the Rays. He has compiled a 1.56 ERA over 17.1 innings with a 24:4 strikeout-to-walk ratio. He is 10-for-10 in save chances. But we have known all along that he was just keep the seat warm for Brad Boxberger, who has been recovering from core-muscle surgery back in March. Even manager Kevin Cash said earlier this month that, despite Colome's dominance, Boxberger will resume closing duties once he returns. And he should return before the end of next week. He is already pitching in rehab games. Boxberger saved 41 games last year and is available in a big chunk of leagues because he has been absent thus far. However, you should know that the road to those 41 saves wasn't always smooth; Boxberger ended 2015 with a 4.26 FIP and a 1.37 WHIP. The leash might be short after what Colome has shown, but it's time for fantasy owners to stash Boxberger. Really, they should have done so already.
Houston Astros
We are seemingly on the verge of seeing a new closer in Houston. Luke Gregerson was able to keep his gig for another day with a clean inning Wednesday night. But he had allowed a run in three of his previous four appearances and his May ERA is 5.58. The Astros, the most disappointing team in baseball through the first six weeks, are looking for ways to change their fortunes and a new presence in the ninth inning could be one of them. They would like Ken Giles to be that guy, but he has been a mess all season long. However, how much longer can they deny Will Harris? The 31-year-old has been simply incredible. Look at these numbers: 0.46 ERA; 0.66 WHIP; 20 strikeouts and two walks in 19 innings; 72.5 percent ground ball rate; 5.9 percent line drive rate. Those are absurd. If Gregerson wastes another save chance this month – he's blown three saves since May 11 – it may be Harris' time. Feel free to add him now if you have the roster space, but he's more of a name to watch very closely for when Gregerson falters again.