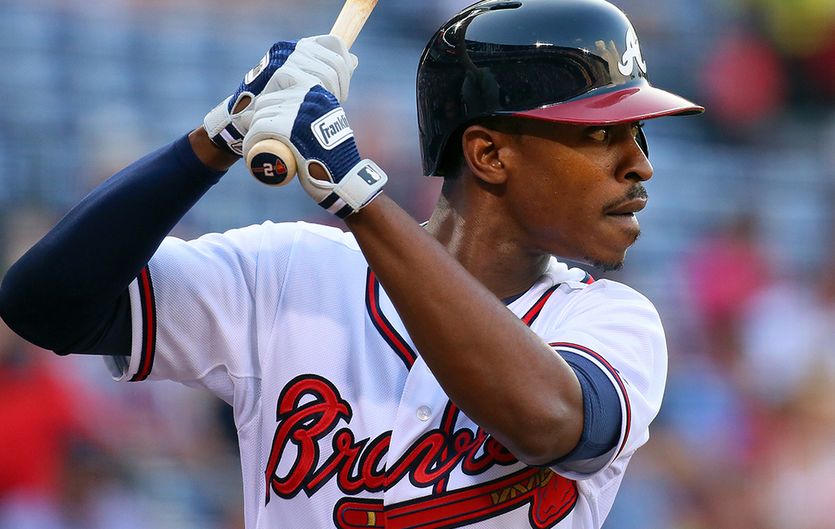 Written by Brian Murphy
16 May 2016
Melvin Upton Jr., OF, SD
The suggestion that the man formerly known as B.J. can help your fantasy team will undoubtedly lead to a few scoffs. Everyone still remembers his disastrous tenure in Atlanta and how far his stock has fallen since his days in Tampa Bay. But this is a new Upton, and I'm not just talking about the name change. Upton is slashing .282/.366/.460 with five home runs and seven steals entering Sunday's action. He's also on a nice hot streak with nine hits, including three home runs, in the past five days. His batting average will dip into the .250s, but if you're looking for a possible 20-20 outfielder on the cheap, here you go.
Marcell Ozuna, OF, MIA
Speaking of streaking players, has anyone noticed what Ozuna is doing this month? He's batting .451 with three homers and a 1.178 OPS. But adding Ozuna now is about more than just seeing how long he can stay locked in. This kid has legitimate star talents. And I refer to him as a kid because it's sort of unbelievable to notice that he won't turn 26 until November; it feels like he's been around forever. A player who was on the trade block this winter reportedly because owner Jeffrey Loria doesn't like him much, Ozuna has found new life with manager Don Mattingly and hitting coach Barry Bonds. He smashed 23 home runs and recorded 85 RBIs in 2014. Don't be surprised to see him surpass those totals this season along with career-high averages across the board.
Byung-ho Park, 1B, MIN
Park was brought over to the states for one reason: to hit homers. He sent more than 100 out of the yard from 2014-15 in Korea. And while he got off to a slow start in Minnesota, he has hit eight homers in the past 30 days, including two on Friday night versus Cleveland. He has shown power to all fields and has had no problem going deep at home in a fairly unfriendly ballpark when it comes to HRs. Park does little else with the bat – he has just five extra-base hits otherwise – and is eligible at a position that already has plenty of home run options. But if your lineup needs some more pop, Park is looking for a home in about half of all fantasy leagues.
Nathan Karns, SP, SEA
Karns has gone from being a castoff in Washington to an overlooked piece in a 2015 trade between the Rays and Mariners to a pitcher who has been a stellar mid-rotation arm for Seattle. What's important for fantasy owners to know is that the strikeouts have always been there for Karns; he's averaging 9.4 Ks per nine innings this season, a tick up from his career average of 9.0. He's pitching in a spacious ballpark on a winning club and still not getting much notoriety behind Felix Hernandez. But that doesn't mean he has no value. He has thrown four quality starts in a row and needs to be owned in more leagues.