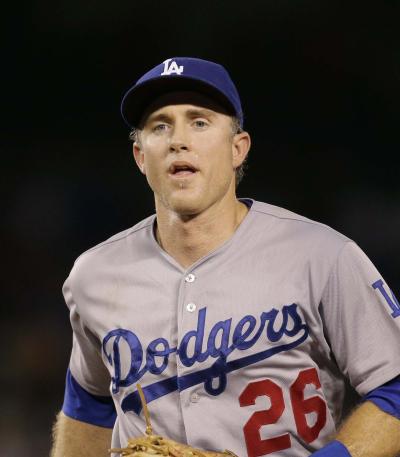 Miami Marlins second baseman Dee Gordon has been the subject of a tremendous amount of outrage since news of his 80-game PED suspension broke Thursday night. We're not here to pile on or try to play baseball psychologist on Gordon. This is not the place to debate the integrity of his previous accomplishments, the strength of Major League Baseball's PED punishments, the fairness of its appeals process, etc.
We talk about fantasy sports, so let's do that.
Fantasy owners who have lost Gordon's services until late July must be wondering how they are going to replace one of the first two or three players they drafted just a month or so ago. Although the hits had been a little more difficult to come by this season compared to last year, Gordon was still a pretty sure bet for 50-plus stolen bases, and he was on pace for 100 runs. Also, there is no second baseman available in your league with nearly as much upside.
But there are options. The cupboard isn't totally bare. Do some digging and you'll find a few valuable players who are likely available in at least 50 percent of standard 12-team leagues.
Brett Lawrie, CHW: In his age-26 season, Lawrie is becoming known for more than just his tattoos and fiery (read: bad) attitude. Lawrie smashed his third home run of the year on Saturday and also stole his second base. Fifteen HRs and double-digit steals might be in the cards for Lawrie, who is eligible at second and third base. He strikes out often and will never hit for a high average – he's at .267 as of Sunday with a BABIP north of .370 – but like the White Sox themselves, Lawrie has been a pleasant surprise thus far. Let's just hope he doesn't wear out his welcome before the All-Star break.
Jed Lowrie, OAK: Lowrie has been a singles hitter this year, but he does have a lot of them as he possesses a .313 average. He has clubbed just four extra-base hits and not a single homer, yet he has driven in 13 runs in 23 games. An unsustainable pace? Sure. Lowrie is batting better than .500 with runners in scoring position. But take advantage while Lowrie, a .259 career hitter, is on a roll. It helps that he's eligible at second, third and shortstop.
Chase Utley, LAD: Here's another player who is hitting beyond expectations, but it's not another Lawrie/Lowrie. Utley looked like he had reached the end of the road last season when he compiled a .629 OPS between the Phillies and Dodgers. Now he has an .815 OPS while leading off for L.A. His bat doesn't hold many homers at this point, but Utley did record nine extra-base hits in April, including a team-high six doubles.
Honorable mention: Keep an eye on the Blue Jays' Devon Travis. He was a Rookie of the Year candidate in 2015 before shoulder problems ended his season. He's on the comeback trail and will regain a spot in Toronto's explosive lineup once he's healthy. He is expected to return by the end of this month. Maybe now is the time to stash him on your bench.