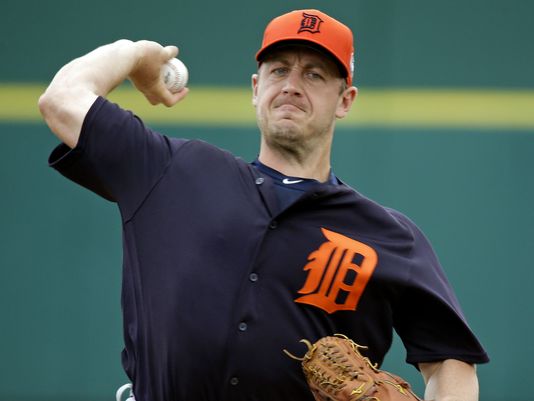 One month of the baseball season is in the books (already?!), so here's a snapshot of some hitters and pitchers who unexpectedly performed like first-round studs in April.
Trevor Story, SS, COL
Where else could we possibly begin? Story enraptured the baseball world by slamming seven home runs in his first six career games. He set a boatload of rookie and start-of-season records and equaled the all-time mark for the most homers by a rookie in April (10). Story looks like a cinch to become the first shortstop in five years to surpass 25 HRs. He has struck out in 40 percent of his at-bats and still looks like a decent sell-high candidate – he's not going to approach 60 home runs, and I've seen him dealt for Carlos Correa, Anthony Rizzo and Kris Bryant recently – but it's been a fun ride up to now.
Neil Walker, 2B, NYM
The insane month of St. Louis Cardinals shortstop Aledmys Diaz gets a nod here, but not many owners felt the full effect of his production; it took a bit of time for most to believe in him. Instead, let's talk about Walker, who is putting on his best impersonation of Daniel Murphy in the 2015 postseason. A common late-round pick, Walker already has nine home runs. All but one of his 18 other hits have been singles, however, there's nothing wrong with collecting your fantasy points in bunches. With that much power and a .307 average from a middle infielder, no one is complaining.
Jordan Zimmermann, SP, DET
Moving from the National League to the American League is a difficult transition for a lot of starters. Zimmermann doesn't see what all the fuss is about. He has allowed two earned runs in 33 innings and has won each of his five starts. Granted, it's hard to lose your starts when you are giving up almost literally zero runs. A massive regression is on the way – Zimmermann has a ridiculous 92.3 strand rate and is reaching new lows in strikeouts per nine innings – but there's something fun about looking up and seeing a starting pitcher with a sub-1.00 ERA in May.
Drew Smyly, SP, TB
Noah Syndergaard has been stupendously dominant. Kenta Maeda's beginning for the Dodgers has conjured memories of Fernando Valenzuela in 1981. But is anyone talking about Smyly? That's what happens when you play in Tampa Bay, yet he has been the best pitcher in a rotation with Chris Archer. He trails only his teammate and David Price in strikeouts and has a minuscule 0.69 WHIP. Smyly was never a strikeout machine in the minors and his velocity is unchanged, but his K rates through the past couple of years hint that he has discovered something and maybe the whiffs are here to stay. The Rays and fantasy owners must be praying that Smyly's problematic left shoulder holds up.