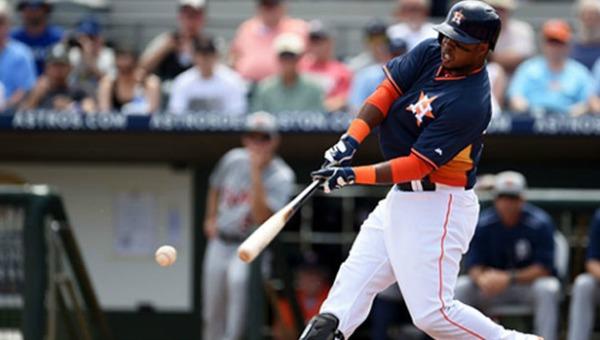 Fantasy Baseball Sleepers
Few could have predicted the kind of performance Houston Astros infielder Luis Valbuena has delivered during his first 13 games. On Monday night, he hit solo two home runs and drove in three runs to lead Houston to a 7-5 victory over the Mariners. In 50 total at-bats, he's smashed five homers and collected seven RBI. It's really been all power so far from the third basemen: his round-trippers account for nearly half of his hits (11).
It's easy to get excited by this kind of early-season display of power, especially from a player typically not on anyone's radar. The main problem is that aside from his unexpected slugging, there's not too much to like about Valbuena from an MLB fantasy perspective. Over the course eight seasons, he's averaged a .229/.312/.378 slash line. His current .220 batting average and .286 OBP are in line with those figures. Valbuena's career-highs in home runs and RBI came last season with 16 and 51, respectively.
This is Valbuena's first year in an Astros uniform after spending time with the Cubs, Indians, and Mariners. His playing time has fluctuated significantly from season to season. The 149 games he played last year were his most in a season by a decent margin; he had not played more than 108 before then.
It's unclear exactly how much Valbuena may have benefited from regular playing time, and at 29 years old, it's debatable how much more room he has to grow. All things considered, his 2014 numbers are probably a fairly good indication of who he is as a hitter.
If you can afford the roster spot and want to see how long Valbuena can continue his hot hitting, feel free to pick him up. Just don't count on him maintaining his current home run pace.
Stay tuned to ASL all season long for the most comprehensive fantasy baseball news and advice!