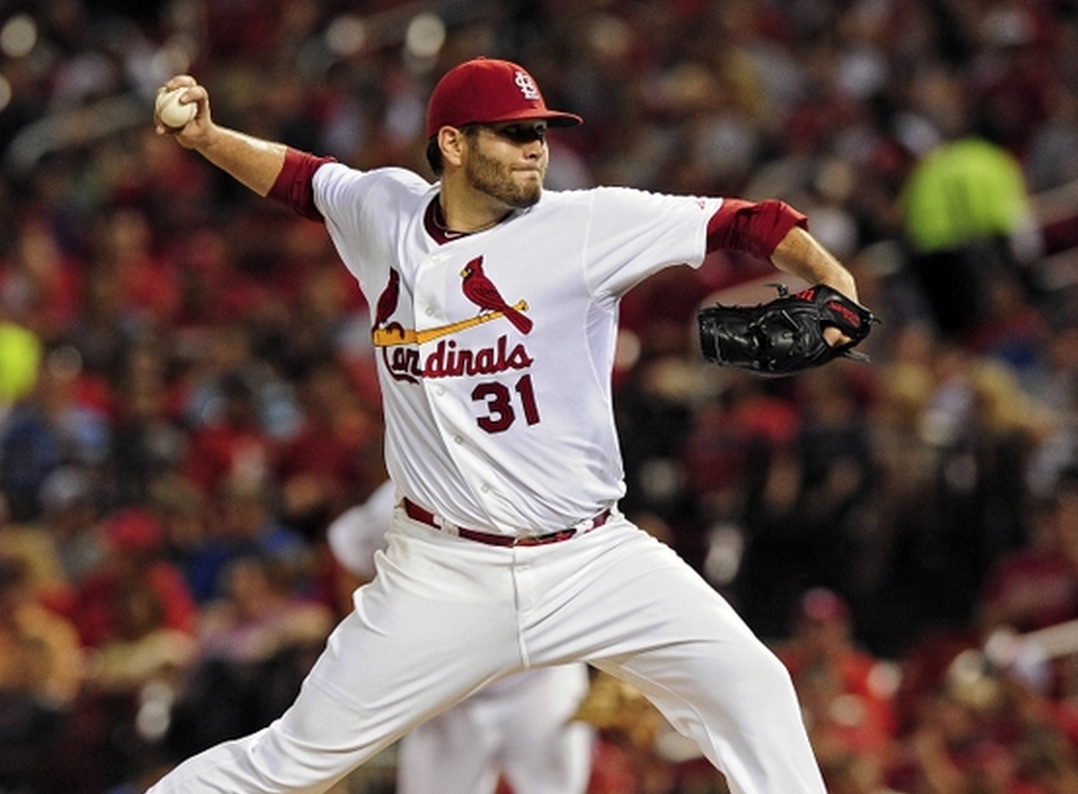 Fantasy Baseball Sleepers
Lance Lynn showed off his MLB fantasy value on Wednesday against the Cubs even though he couldn't squeeze out the win. In six-plus innings of work, the Cards right-hander allowed one earned run on two hits, walking one and striking out nine. He provided MLB fantasy owners with virtually everything they could have asked for except a win, which the St. Louis offense did little to capture against a very effective Jake Arrieta.
The 27-year-old has been no stranger to wins during his four seasons in the majors. In 2012, he netted 18 of them on the way to All-Star honors, and the two following seasons saw him earn 15 apiece. His offensive support should typically be much better than it was in this first start, and if he stays healthy Lynn will get his fair share of victories. He has been a dependable fixture of the Cardinals rotation, throwing over 200 innings in each of the last two seasons. If he continues to do so, MLB fantasy owners will have many reasons to smile.
Lynn posted the lowest ERA of his career last season (2.74) and though a repeat performance might be ambitious (see 3.35 FIP), a sub-3.50 mark is a good bet. Other pitchers may help you more in terms of WHIP (1.26 last year), but Lynn should offer plenty of strikeouts. He has maintained at least an 8.0 K/9 rate every season of his career, and he appears quite ready to keep that streak alive if the nine batters he fanned on Wednesday are any indication.
If your league counts quality starts, Lynn's value only grows. Last year he enjoyed a quality outing in 73% of his starts and put up a career-high of 24. Over the last three seasons he has averaged 20. It's a decent consolation on days like this when weak run support squanders win opportunities.
MLB Fantasy owners can take away many positive observations from Lynn's first outing against an improved division rival. Look for him to be a top-30 starting pitcher in 2015.
For the latest fantasy baseball news, keep reading ASL!