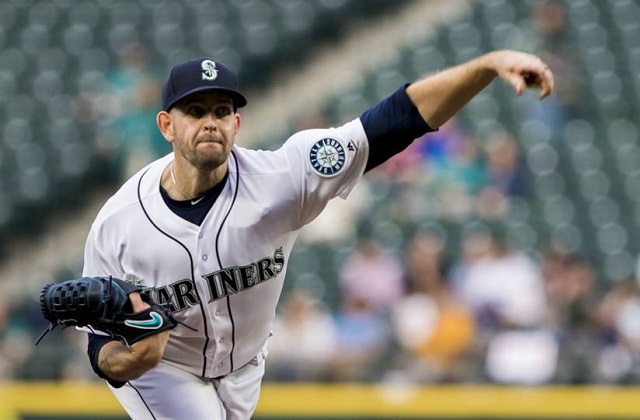 Written by ASL
29 September 2018
If you're playing Daily Fantasy MLB contests, you might find these top-value players helpful for building your lineup. ASL has calculated optimum lineups for DraftKings , FanDuel and Yahoo contests, based on multiple top projection sources and a "Blend" lineup that uses all sources together. These aren't necessarily the players that will score the most points, but represent the most value (points/salary) as part of an ideal lineup calculation.
Build the best lineups with the power of The Machine for Daily Fantasy Sports.
Here is a top-value pitcher and hitter from each projection source for each of the three DFS platforms:
Projections listed as of 11:08 AM ET.
DraftKings
Blend: P Zack Godley, Ari, 17.6 for $6,200; 1B Peter O'Brien, Mia, 9.0 for $3,600
numberFire: P Zack Godley, Ari, 17.8 for $6,200; 2B Starlin Castro, Mia, 9.8 for $3,500
Fantasy Six Pack: P Zach Davies, Mil, 15.9 for $5,300; 1B Aramis Garcia, SF, 8.8 for $3,100
RotoGrinders: P Steven Matz, NYM, 19.6 for $6,700; OF Avisail Garcia, ChW, 10.3 for $4,000
FanDuel
Blend: P James Paxton, Sea, 39.8 for $8,900; 1B Peter O'Brien, Mia, 11.5 for $2,600
numberFire: P James Paxton, Sea, 44.0 for $8,900; 1B Peter O'Brien, Mia, 12.7 for $2,600
Fantasy Six Pack: P Mike Clevinger, Cle, 38.7 for $9,700; OF Mikie Mahtook, Det, 10.2 for $2,300
RotoGrinders: P Aaron Nola, Phi, 39.8 for $10,200; OF Avisail Garcia, ChW, 13.5 for $2,700
Yahoo
Blend: P James Paxton, Sea, 23.3 for $43; OF Brett Gardner, NYY, 8.3 for $9
numberFire: P James Paxton, Sea, 27.0 for $43; OF Nick Markakis, Atl, 7.0 for $7
RotoGrinders: P Steven Matz, NYM, 19.6 for $35; 1B Matt Davidson, ChW, 7.5 for $8
Never miss ASL's latest fantasy sports news. Send us an email at This email address is being protected from spambots. You need JavaScript enabled to view it. and list the sports you are interested in (NFL, NBA, MLB, NHL, EPL) to start receiving ASL's newsletter.