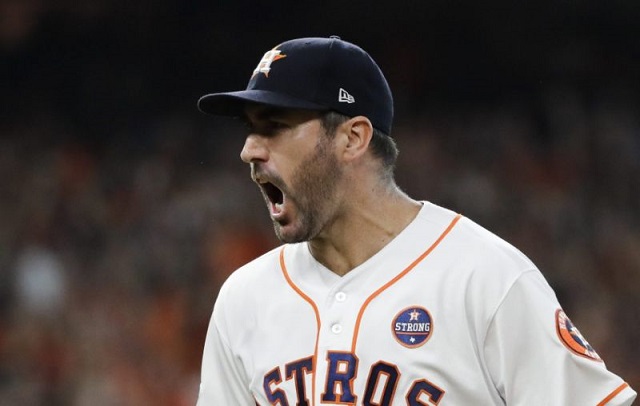 Written by ASL
09 August 2018
If you're playing MLB Daily Fantasy Baseball contests, you might find these top-value players helpful for building your lineup. ASL has calculated optimum lineups for DraftKings, FanDuel and Yahoo contests, based on three different projection sources -- numberFire, RotoGrinders, Fantasy Six Pack -- as well as a Blend projection lineup that uses all three sources together.
Hit more home runs with The Machine for Daily Fantasy Sports, ASL's powerful lineup optimizer with top projections and powerful features.
Here is a pitcher and a top-value hitter from each projection source for each of the three DFS platforms:
Projections listed as of 10:50 AM Eastern Time.
DraftKings
Blend: SP Hunter Wood, TB, 14.0 fantasy points for $4,300; 2B/SS Brock Holt, Bos, 12.6 fantasy points for $3,200 
numberFire: SP Hunter Wood, TB, 18.8 fantasy points for $4,300; 2B/SS Brock Holt, Bos, 12.6 fantasy points for $3,200
Fantasy Six Pack: P Andrew Suarez, SF, 14.7 fantasy points for $5,100; OF Matt Kemp, LAD, 9.7 fantasy points for $4,200
RotoGrinders: SP Andrew Suarez, SF, 15.1 fantasy points for $5,100; 1B Greg Bird, NYY, 7.9 fantasy points for $3,600
FanDuel
Blend: P Corey Kluber, Cle, 42.2 fantasy points for $10,600; 1B Ji-Man Choi, TB, 12.1 fantasy points for $2,200 
numberFire: P Ross Stripling, LAD, 34.3 fantasy points for $7,000; 2B Brock Holt, Bos, 12.5 fantasy points for $2,200
Fantasy Six Pack: P Corey Kluber, Cle, 43.7 fantasy points for $10,600; 3B Corey Spangenberg, SD, 8.3 fantasy points for $2,000
RotoGrinders: P Corey Kluber, Cle, 45.2 fantasy points for $10,600; 3B Rajai Davis, Cle, 9.2 fantasy points for $2,200
Yahoo
Blend: P Justin Verlander, Hou, 25.1 fantasy points for $57; OF Kike Hernandez, LAD, 7.9 fantasy points for $7 
numberFire: P Hunter Wood, TB, 24.1 fantasy points for $57; 2B Brock Holt, Bos, 7.9 fantasy points for $7
Fantasy Six Pack: P Justin Verlander, Hou, 25.8 fantasy points for $57; OF Kike Hernandez, LAD, 8.3 fantasy points for $7
RotoGrinders: P Corey Kluber, Cle, 25.5 fantasy points for $57; 2B Eduardo Nunez, Bos, 6.8 fantasy points for $8


Never miss ASL's latest fantasy sports news. Send us an email at This email address is being protected from spambots. You need JavaScript enabled to view it. and list the sports you are interested in (NFL, NBA, MLB, NHL, EPL) to start receiving ASL's newsletter.