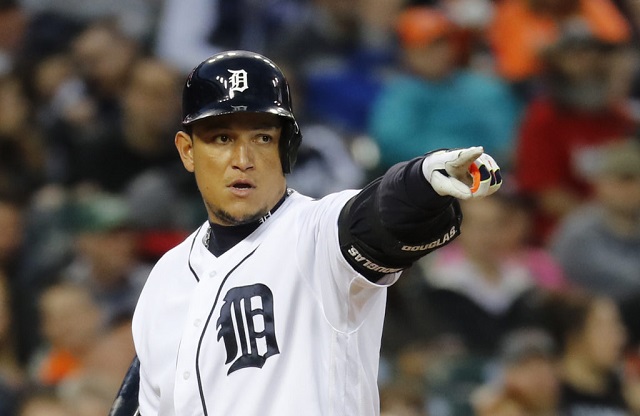 Written by Brian Murphy
12 June 2018
OF Billy Hamilton, Cincinnati Reds
What are we expecting out of Hamilton at this point? He has never been a fully formed offensive force, but he's now in the midst of the 13th-worst season of any batter this year, according to FanGraphs' Offense metric. Hamilton's saving grace has always been his speed, but he's just not using it as much this year, thanks in part to his .287 on-base percentage. His 10 SBs are tied for 17th among qualified players, and he has attempted a steal just 13 times in 62 games. If you are that desperate for speed, try Mallex Smith or maybe Michael Taylor. But there's no reason why Hamilton should be owned in a majority of fantasy leagues, including a ridiculous 67 percent of Yahoo! leagues.
SP Zack Godley, Arizona Diamondbacks
Godley was a surprising fantasy factor last year but as 2018 ages, it appears that standout campaign will be more of an outlier than a norm. Godley's velocities have settled closer to pre-2017 levels and that along with a significant drop in his chase rate, his strikeout rate has fallen from 26 percent to 21 percent. His walk rate, 8.5 percent last year, has risen above 10 percent, much closer to where it was during his minor league days. Groundball rate, down. Flyball rate, up. His ERA-FIP-xFIP line is currently an uninspiring 4.97-4.62-4.13. However, Godley is still owned in 87 percent of CBS leagues. It's time to stop viewing Godley through a 2017 lens. He is a strictly mediocre pitcher.
1B Miguel Cabrera, Detroit Tigers
OK, let me first say that those who reside in leagues with 14 teams or more probably have no choice but to keep Cabrera. I have him in a 20-team league, so I'm obviously not going to drop him; you're just happy to have a full roster of everyday starters in that kind of format. But in more standard leagues, it's time to really look into how Cabrera is helping your fantasy squad.
He's hitting .301. Solid. Otherwise? Well, there's not much. The rest of his five-category line is 17-3-22-0. Granted, he missed basically all of May due to a hamstring injury, but iffy health is part of what you get with Cabrera. He's been breaking down for the past 3-4 years. While he's back on the field now, it appears he is still being bothered by his lower-body ailments. His hard-hit rate and average exit velocity are great, at 46.3 and 95.3, respectively. But all of that hard contact isn't going very high or far.  
According to Statcast, Cabrera's average batted-ball distance is 142 feet. That ranks 254th out of 272 hitters with at least 75 plate appearances, right between Jarrod Dyson and Delino Deshields Jr. That is not good company for a supposed power hitter.  Furthermore, Cabrera's groundball rate is 54.6 percent. His career high in any prior season was 46.8 percent during his rookie year of 2003. 
So, what do we have? Cabrera is still hitting for a high average and with sharp contact because he is a powerful man with fantastic bat-to-ball skills. He is unquestionably one of the best hitters of this generation, and that is still evident. But without a strong, stable lower half, he has lost the ability to truly drive balls out of the park. I'm going to assume that he is still feeling the effects of that hamstring strain, and don't forget that he was bothered by hip pain in early April. In my opinion, that leaves us with a comparison that may seem overly harsh but, once you look at the numbers, does make some sense: Miguel Cabrera in 2018 is a slightly richer man's version of peak Casey Kotchman. His mid-90s ownership percentage is based almost solely on name value at this point. 


You can follow, ask fantasy questions and yell at Brian on Twitter: @Spokes_Murphy
Never miss ASL's latest fantasy sports news. Send us an email at This email address is being protected from spambots. You need JavaScript enabled to view it. and list the sports you are interested in (NFL, NBA, MLB, NHL, EPL) to start receiving ASL's newsletter.