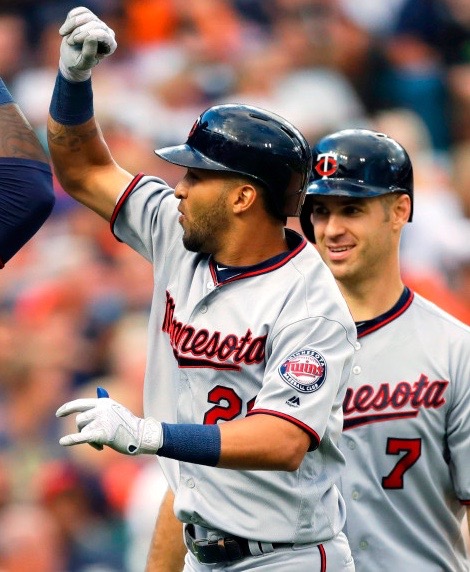 Written by John Adams
17 August 2017
1) 2B, Kolten Wong, St. Louis Cardinals
I'll be honest here, coming into his fifth season, Kolten Wong's best season produced a pedestrian .262 batting average and there wasn't much to love for fantasy purposes. But this is 2017 and batters are having banner years across the league. You're not going to get any home run power, but Wong is batting .310 on the season and .404 during the month of August! He has 11 hits in his last ten games to go along with 9 RBIs so if you need consistency in your lineup, he's your man.
2) OF, Eddie Rosario, Minnesota Twins
Twins OF Eddie Rosario is another player who is loving life during the month of August with a robust .354 batting average and four round trippers in his last 7 games. He's also the American League player of the week who is in the midst of a nine game hitting streak. Rosario has also scored a run in every one of those contests giving him 12 runs on 17 hits during the month of August. On the season, Rosaria is flirting with the .300 mark with 16 home runs.
3) 1B, C.J. Cron, Los Angeles Angels
C.J. Cron is the textbook example of one of those players who just seem to wake up AFTER the all-star break. He's hit safely in nine of his last ten games and is batting .340 during the month of August with four round trippers. Strike outs are a problem for this fourth year player and he rarely walks, but if you need some short term help, Cron could be worth a short term stay on your roster.