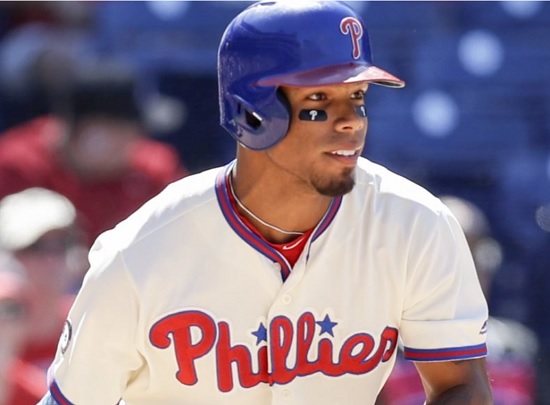 Written by John Adams
10 August 2017
1) OF, Nick Williams, Philadelphia Phillies
As far as I'm concerned, this is the year of the rookie, and Williams is the real deal. Williams is batting an impressive .289 with five home runs and 23 RBIs in his first 32 big-league games. He was criticized in the minors for a lack of plate discipline, but there's been no sign of those troubles in the majors. Williams has 35 hits, eight doubles, three triples and seems to get only better with each passing day. No one seems very interested in him yet, so this would be the time to pull the trigger on a slugger who is making an impact in multiple fantasy categories.
2) OF, Shin-Soo Choo, Texas Rangers
Over the past month, Choo has been producing multi-hit games at a prolific clip. He has recorded four such performances and is batting .333 in August. He had a dismal start to the season but seemed to wake up during July. His numbers on the season still look bad with his .256 batting average, but his lively bat during the dog days of summer could provide a spark for your fantasy lineup.
3) 3B, Matt Chapman, Oakland Athletics
You can tell we are getting down to the nitty gritty when we start talking about batters who are flirting with the Mendoza Line. Chapman is batting only .224 with seven home runs on the season. BUT -- you know a BUT was coming -- he is batting .321 during August and has hit safely in 9 of his last 12 games, including four multi-hit outings. There's no question that this kid will have some struggles, but if you need to some pop in your lineup right now, ride this player until he inevitability cools off.