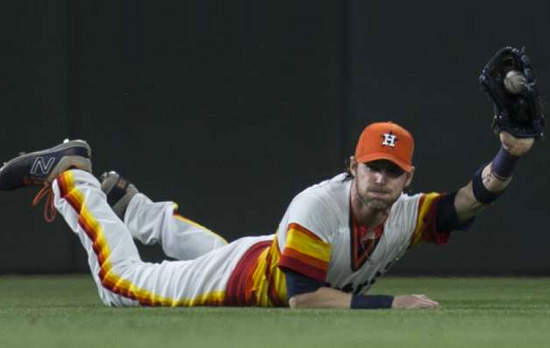 Written by John Adams
06 July 2017
1) OF, Josh Reddick, Houston Astros
With a long and well-publicized injury history, many fantasy owners tend to steer clear of 30-year-old Astros outfielder Josh Reddick, but that is NOT in the best interest of your fantasy baseball team. If you want some pop to go along with a stellar batting average, Reddick is your guy. I'll give you four reasons to add him to your team before the second half of the season.
1) He's eighth in the American League with a .313 batting average
2) He hits for power
3) His strike out rate is low
4) He plays for the best offensive team in baseball
Reddick is also currently one of the hottest hitters in the league during the last couple of weeks. Even with the risk of injury, Reddick is worth an add in all fantasy formats.
2) OF, Michael Taylor, Washington Nationals
Washington outfielder Michael Taylor celebrated the Fourth of July by swiping his tenth bag of the season to go along with 12 home runs and 35 RBI's on the season. As the Nationals have dealt with a myriad of injury problems, most recently losing Trea Turner with a broken right wrist, Taylor has been a bright spot and will get plenty of opportunities to keep the magic going. He's hit safely in 8 of his last 10 games and is batting .280 on the season. Let's face it, it's hard to ignore any player who has the potential to grab 20 stolen bases to go along with 20-plus home runs.
3) SS, Orlando Arcia, Milwaukee Brewers
Successful fantasy owners have to stop and take notice any time a shortstop collects 12 hits in just 24 at-bats and is batting just a shade under .300 coming into July. Arcia's .295 batting average ranks him seventh in the majors at the shortstop position. After a subpar rookie season in 2016, Arcia seems to have figured things out playing with a stacked Brewers lineup. Milwaukee third baseman, Travis Shaw leads the team in most batting categories, but Arcia has been keeping pace with him all season.